18 Hours of theater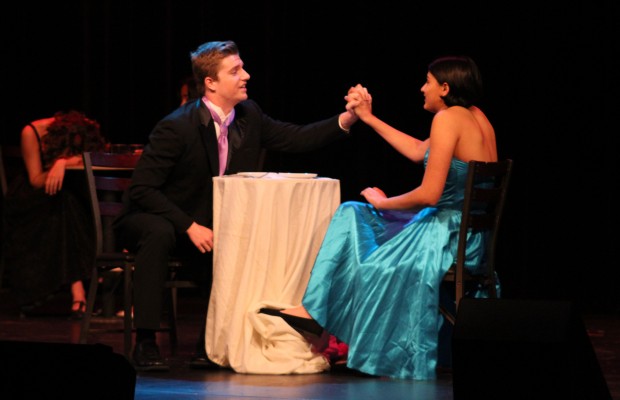 In the audience, people filed into the PAC, eager to see the result of the long hours that the theater students put towards making their show happen. Behind the scenes, people are rushing around trying to put the finishing details on their costumes and making sure that they have memorized their lines. Welcome to the 18 Hour.
The 18 Hour is a unique experience because the students have to write, direct and act in shows within 18 hours.  
"The writers get there at 3 and then they write until 5:30 and then they have to turn in their scripts. Then directors get there at 6 and the writers and directors talk for an hour. Actors get there at 7 and we rehearse all day until 8 and then we perform." said Noah Varav, junior.
The theater department donated all of the proceeds raised in this year's 18 Hour show to the Strange Family Fund in order to assist Mrs. Strange and her family with the recent tragedy of her husband's death.
"It was supposed to help Mrs. Strange pay for her husband's astronomical medical bills," said Varav. "We love Mrs. Strange a lot and she's going through a really tough time."
Varav was both a writer and a actor in this years 18 Hour.
As a writer, Varav wrote a script for one of the plays that was performed that night. He was given a prompt in the morning that he had to include in his show as well. This year one of the prompts was finger foods.
Varav has participated in three of the 18 Hour plays through his high school career.
"It's super fun everybody should do it or at least go see it. You get to go on stage and be super weird," Varav said.
The 18 Hour play was on March 25.