60's Hollywood swings into 2019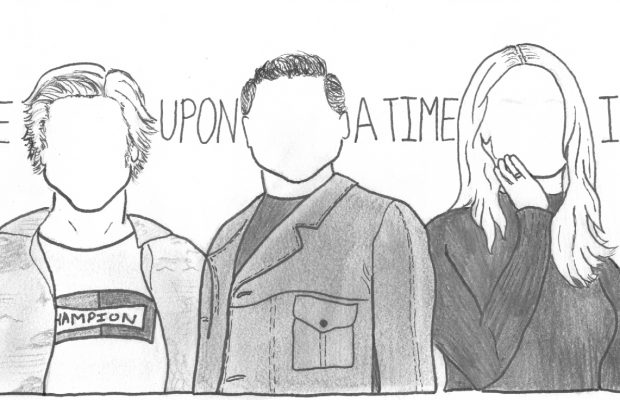 "Once Upon a Time in Hollywood" has everything you need to define it as an absolutely outstanding movie. The music, the outfits, the famous LA restaurants, the 1966 Cadillac Coupe de Ville and the cigarettes instantly bring you to the glorious age of 1960s' Hollywood. More than just illustrating an era, "Once Upon a Time in Hollywood" retells the story of the famous entertainment capital and changes history as you watch it.
Upon its release on July 26, "Once Upon a Time in Hollywood" is Quentin Tarantino's major comeback. Tarantino's movies are known for their nonlinear narratives, long dialogues and unique portrayal of violence. Of course his love for feet and spaghetti Westerns also take a major part in this new movie. 
When I first heard about "Once Upon a Time in Hollywood," I was purely interested because of Leonardo Decaprio and Brad Pitt. It was later when I heard from a friend that the movie was going to be centered around the Tate murders. Therefore a few weeks after, as I was walking into the movie theater, I expected to see a story that revolved around Sharon Tate and the end of innocence in 1960s Hollywood. However, after three hours, I walked out completely bedazzled — it was nothing like what I had imagined. 
A major spotlight of the movie was focused on the heart-felt friendship between the semi-famous Hollywood actor Rick Dalton (Decaprio) and his stunt double Cliff Booth (Pitt). As Dalton faced a downhill in his career, Booth became his driver, house repairman and alcohol companion. While both were always seen together, their differences were made sure to be apparent. In the beginning of the movie, Booth drove his old worn-down Volkswagen to his trailer in the valley after dropping off Dalton in his 1966 Cadillac at his ranch located on a hill in Hollywood. 
However, the mind-boggling, history changing, mesmerizing moment came at the end as Tex Watson, Susan Atkins and Patricia Krenwinkel, all actors, arrived at 10050 Cielo Drive in Los Angeles, the home of Sharon Tate. An allusion to the Tate murders, these three people were ordered by Charles Manson to murder whoever was in that house. 
***SPOILERS AHEAD***
In the movie, Tate and her three friends were still together in her house that night, so Waston and his companions turned their target to the next door neighbour, Rick Dalton. Coincidentally, that night Booth and his pitbull, Brandy, were also at Dalton's home. To put it simply, Booth and Brandy killed two of the murderers through a rather violent combat and Dalton used a flamethrower to kill the last murderer. 
As expected, the movie concluded with rather high rankings: 85 percent on Rotten Tomatoes and 83 percent on Metacritic. It also finished off with a box office of $313.9 million. Unpredictable, comedic, intriguing — "Once Upon a Time in Hollywood" is definitely one of the better movies of 2019.