A look ahead: Spring Sports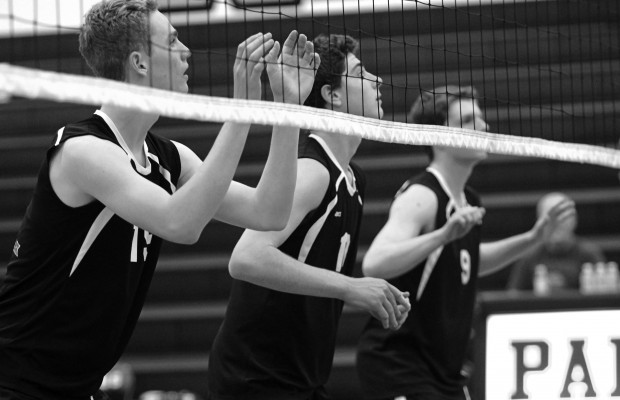 As we approach the last season of the sports year at Newbury Park High School, there is much anticipation to see how each team will do. The different teams have already begun practicing, using the last bits of the off-season to their advantage.  
This year in men's golf, the team has a rebuilding season. Senior captains Matthew Mangawang, who has been on varsity since freshman year, and Connor Philpott, who has been on the team since sophomore year, are looking to teach the younger players. Though the season hasn't started, the team is still hard at work. Mangawang said that in the offseason he makes sure he doesn't "get too frustrated out on the course and I make sure that I think with a clear head, so I make the right decisions." In addition, there are quite a few new underclassmen and a foreign exchange student from Sweden, Patrik Linden. Currently, the young team hopes to build experience going into the season.
There are high hopes as swimming season begins. Many swimmers went to CIF playoffs last year and look to do so again. Sophomore Jason Lu made it to CIF last year and will want to go even further this year. "I want to try to make it to the top 8 final, in finals at CIF and probably win an event or two at league and try to win something at VC championships," Lu said.
On the girls' team, expected standouts include Holly Maine, sophomore, who plays water polo and Ciara Buckley, sophomore, and club swimmer. After finishing in third place in the Marmonte League last year, the team has high hopes to continue their strong performance. "There are a lot of new freshman and there are a lot of underclassmen that are really good this year, and a lot of strong seniors." Maine said.
The boy's lacrosse team is also preparing for their upcoming season. This year, the team faces the challenge of dealing with the loss of senior players like Michael Marinelli, Chuck Smith, and Preston Hill, and Bryce Wallgard. Last year the team made it to the second round of CIF playoffs before losing to Palos Verdes with a score of 8-7.
This year, the team hopes to go even further. "Despite the losses I think that we could definitely run for league," said Erich Wuesthoff, senior.  And the hope is not unfounded, this year the team is led by lots of returning seniors such as Chasen Colter, Jack Jensen, Chris Reusch, and Erich Wuesthoff. There are also exciting juniors that are looking to help the team, such as Andrew Noble. So as the season begins, anticipation is high. "We are looking really strong," Wuesthoff said.
 Coming off a 9-4 season last year, the men's tennis team should be able to do well this season. With senior and junior returns the team looks better than ever. Coach Kick is trying to train his team to go far in playoffs. "We do an offseason, that we do basically the second quarter of school and they come out and hit. They prepare themselves to be competitive for the tryout," Coach Kick said. Also, Coach Kick has a lots of students willing to be leaders, but not overpowering. "(The seniors), Cruz (Thayne) and Gerard (Tomen), also Nikhil Chari and Gavin Toy are both veteran players. They've been on the team for four years and they provide a lot of experience and a lot of leadership. They also do a lot of the organizational things like helping people pick out uniforms and just organizing the things team needs to operate. that's where the senior leadership comes in."
 Girl's softball is also coming off of a season that ended with a trip to the CIF playoffs. Expectations are high as the season begins to mount. "We hope to be league champs," said Breezy Wise, senior. The team plans to lean on its offense going into the season. "We have a very strong hitting line-up," Wise said. Since last year, there has not been any drastic changes to team, and they hope to capitalize on the stability. "If we continue our progress from last year and continue getting better we should be good," Wise said.
This year, the boy's baseball team has capitalized on some off-season changes. Last year ended in a first round playoff loss to Saugus. But this year the team hopes to go further, with a revamped pitching core and a defense that has a returning starter at almost every position. The return of Chris Clarke from Tommy John surgery also helps. "This year if we don't win league, our entire team will consider us as having underachieved," said Zach Clarke, senior. The goal is set and the tempo is up. "I believe that if this year we stay on the course we are on now, we should have a very successful season," Clarke said.
Clarke admits that the biggest challenge to the team this year is inconsistency. "We have dominated our winter league this year and in years past, however, that momentum has not carried itself into the spring season," Clarke said. But despite the challenges, the team is strong and better than ever, leaning on strong pitching and good defense. One thing they do not lack is conviction. "When we put it together as a team, there is almost no team that can stop us," Clarke said.
Boy's volleyball has also had to deal with change. This year, they only have two returning starters. Last year the team won league and they have not lost a league game in two years. But this year, the team faces new challenges. "We should do well but it will be very interesting to see how well we do in comparison to last year," said Ryan Brecht, senior.
In volleyball, timing and chemistry are key, and with so many new players, the team has been working hard to come together before the season starts. "The greatest challenge will probably be getting everyone to work together seamlessly," Brecht said. But the team maintains high goals for themselves, and optimism for the season. "Our greatest strength is probably our ability to adapt to various situations," said Brecht. With the changes this season, that will serve them well. The team's toughest challenger in league this year is Westlake. "They have a lot of talent and work very well together. But in the end, I'm pretty sure that we can win league again this year," said Brecht.

This year in track and field the team is training hard in order to have a good season. Long distance runner, Ethan Duffy, junior, knows the team have been working hard. "The preseason workouts have been mentally testing a lot of our runners, myself included." To prepare for season, the runners take part in a variety of workouts. "Before the season we do a lot of speed work. As a distance runner we do a lot of repeats. For instance, 400 meters all the way up to 1600 meters," Duffy said. Everybody is working hard to achieve the goal of the season, winning Marmonte league and going to CIF. Duffy thinks that this year, "Could be a really great year for us. We have a very strong group of distance runners as well as sprinters and throwers." Track has its ups and downs, but he knows his team can persevere. "It can be pretty difficult sometimes, but it's nothing we can't handle," Duffy said.