Acacia holds MLK Day of service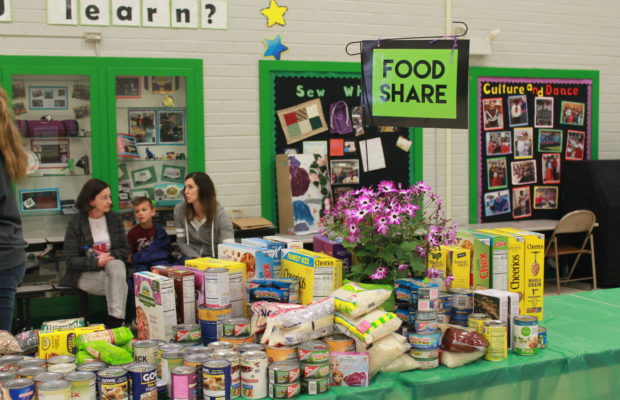 In celebration of Martin Luther King Jr., the Acacia Magnet Elementary School PTA held its second annual community day of service over the long weekend on Monday, Jan. 20. 
The event was overseen by Beth Pearcey Neal, who also led the event last year. "It was an idea to evangelize the local CVUSD community and [for] our kiddos to remind them what the day is. Everyone's busy over the long weekend, but we didn't want the lessons of what this day is and what Dr. King's legacy is to be forgotten for the next generation and make sure that we're keeping that alive," Neal said. 
Bennett Wutkee, principal of Acacia, commended Neal for her work in putting the fundraiser together and discussed the importance of community service on Martin Luther King Day. 
"Martin Luther King was such a great humanitarian, and for us to recognize this day instead of a day to go [to] the beach or do whatever, it's a day to try to emulate him and serve others. So if he were still alive, I'm sure he would fully endorse an activity like this today," Wutkee said.
The goal of the day of service was to encourage CVUSD families to donate essential items to three large agencies in the county: Food Share Ventura County, Interface Children and Family Services and Conejo Community outreach. Volunteers then helped organize the donations provided by families at the event. All of the donations made by community members went straight to these organizations. 
"The event was definitely not just for Acacia, it was for the entire CVUSD and Conejo Valley communities. And we just asked anyone that's interested to go ahead and add some extra things to their shopping cart at Target and bring them by in the spirit of the holiday," Neil said. 
Neil hoped for the day of service to be a "day on" instead of a "day off" over the long weekend. Jennifer Rodman-Plost, parent of a child at Acacia, shared Neil's perspective on the goals for the event.
"I think the most important aspect of today is teaching the children to give back to their community, and to have their eyes wide open and understand that there are families and children in need. And we can just give the smallest bit and it makes such a difference for those other families," Rodman-Plost said.