Amnesty International fundraises for the Thomas Fire
By Marli Davis on February 9, 2018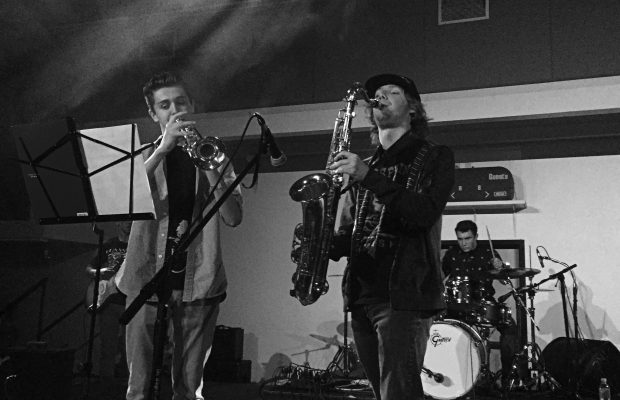 Amnesty International, a human rights club, held a fundraising concert at the Teen Center on Jan. 27 to raise money for victims of the Thomas Fire.
The name of the of the fundraiser was "Jamnesty," and local bands played in support of the cause. Amnesty International donated the money they raised to the Ventura County United Way Thomas Fire Fund.
"We felt that doing it for the Thomas Fire would be good for the community," Nivi Shaham, senior and president of Amnesty International, said.
The line-up included Permission to Fly, Bikini Boys, Daryl Salad, Stereo Fidelity and My Native Tongue. The club found all of the bands through the Teen Center.  Though none of the band members go to NPHS, they are all from the Thousand Oaks area.
"We wanted to donate to the victims of the Thomas Fire because as we were planning it, the fire was still burning so we thought it'd be the best use of our money to help us to give back to our community, seeing that so many people needed help," Eesha Chattopadhyay, junior and club publicist, said.
Although they did not have a set goal of how much money they wanted to raise, Jamnesty ended up being way more profitable than the club thought possible. "We ended up raising upwards of $1,600," Shaham said. Admission to the fundraiser was $10, and members of Amnesty International were also selling sweets for $1. All of the proceeds went to helping local community members in need.
"We were really fortunate to have Trader Joe's donating the baked goods and California Kettle Corn donating a raffle basket," said Shaham.   
Although only around 70 people were expected, 145 people actually came.
Chloe Budnik, junior, also went to the event and said "I think it's cool that everyone came together for such a nice cause."
You may also like...
The Panther Prowler

The Panther Prowler is the official publication of Newbury Park High School, created and produced by Advanced Journalism students. The Panther Prowler is published every three weeks throughout the school year. Guest letters to the editor are welcome but must be signed.

Twitter

Instagram
Copyright © 2014 Panther Prowler.