Apple Introduces Next Generation iPhones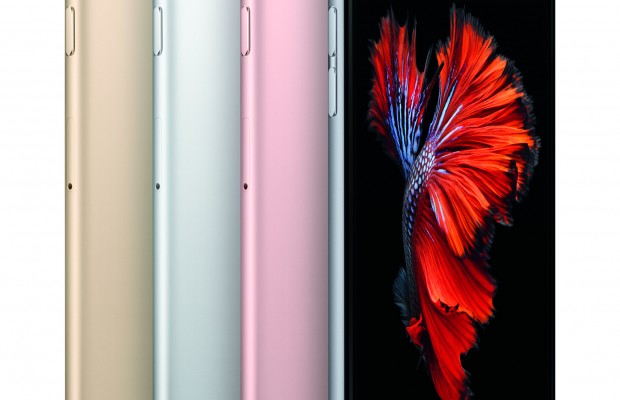 On Sept. 9, Apple Inc. introduced the newest generation of iPhone: iPhone 6S and iPhone 6S Plus. The new iPhone 6S looks nearly identical to its predecessors, the iPhone 6 and iPhone 6 Plus. However, the iPhone 6S boasts new ion-strengthened glass, and also comes in an extra color: Rose Gold, which joins Space Gray, Silver, and Gold.
While it may look the same as the iPhone 6, Apple has made distinctive changes to the phone's interior. There is a new 12 megapixel rear-camera, in addition to a better 5 megapixel front-facing camera with flash. Apple has also improved the internal processing power with a faster A9 64-bit chip, which is 70% quicker than that of the previous generation phone. There is also a better Touch ID sensor, which Apple claims is up to two times faster than the sensor in previous iPhones.
The most interesting and innovative feature in the new iPhone 6S and 6S Plus is called "3D Touch". 3D Touch recognizes how hard you press on the display, and provides contextual information based on the amount of pressure your touch applies. For example, in Messages, you can press hard on a row to see a peek of the conversation. If someone sends you a link over text, you can apply force to the link and get a peek of the content without leaving the conversation. This will improve within the year, after app developers take advantage of this new technology. Eventually, this will fundamentally change the way people interact with their phones.
The new iPhone 6S and iPhone 6S Plus come in 16, 64 and 128GB storage options, with the iPhone 6S model starting at $199 and the iPhone 6S Plus starting at $299 with a two-year contract. Preorders began on Sept. 12, and the new iPhones will be available on Sept. 25. While  those who have the iPhone 6 probably won't see much difference with the latest version, it will be a drastic upgrade for those with an iPhone 5S or any lower generation iPhone.
Photo copyright of Apple Inc.