Apple releases iPhone 7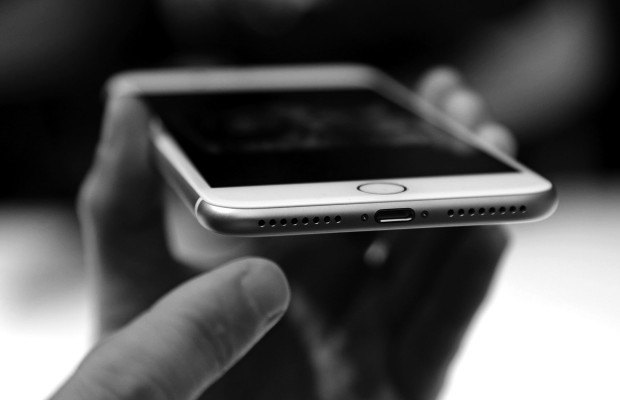 Iphones have been consistent in design since they first started being sold by Apple in 2007: the same headphone jack, the same camera lense, the same screen. Would you believe it if someone told you all of those features had been moved around or thrown out?  The long anticipated iPhone 7 was released on Sept. 16 and with it came new technological features that customers have either loved or hated.
During Apple's press release on Sept. 7 in San Francisco, Apple revealed the new features that the upcoming iPhone 7 incorporates. It is now water and dust proof, has a longer battery life and speakers with twice the strength.
"The IPhone 7 and iPhone 7 Plus dramatically improve every aspect of the iPhone experience, reaching a new level of innovation and precision to make this the best iPhone we have ever made," said Philip Schiller, the senior vice president of Apple's Worldwide Marketing.
Although Apple has added features, they have also gotten rid of some. For instance, the headphone jack has disappeared. Unfortunately for Apple, this change has definitely caused controversy among some of Apple's consumers.
"It's supposed to come with wireless speakers, which sounds like a hassle. You can't listen to music and charge your phone at the same time, so just in general it seems useless, and not as good as the other Apple phones. It's not as useful," Lily Lindros, freshman, said.
Lindros believes that the iphone isn't the same without the headphone jack and that making everything wireless just isn't worth it, just as many other Apple users have complained on social media since the new phone's release.
Caden Cope, freshman, disagrees with Lindros and is in favor of the iPhone 7. In fact, he purchased one the day after it came out.
"I like the design of the phone the most. It's very sleek, small and sturdy… they fixed most things I thought they should've fixed, they made it dust proof, waterproof and it's supposed be sturdier too so that's nice," Cope said.
In his opinion, the iPhone 7 was a huge step forward in which Apple has corrected most of their mistakes. He recommends it to anyone interested in Apple products.
"They took a risk by taking out the audio jack, and it was worth it, and they improved the phone itself in a number of ways. So yeah, overall I think the iphone 7 is great," Cope said.