Backbone Trail guided hikes open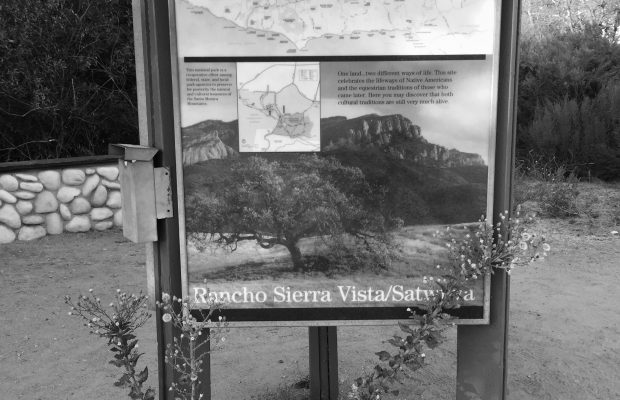 After 40 years of National Parks Service volunteers, staff, and community members working tirelessly to blaze trails, all segments of the legendary Backbone trail stretching 67 miles across the entire span of the Santa Monica Mountains are open for public use.
"The fact that the trail is now complete and spans the entire distance of the Santa Monica mountains is a victory for many people including the park service as well as the Santa Monica Mountains Conservancy," Sam Church, junior, said.
Although it is difficult to finagle a backpacking trip because of the lack of campsites and accessible water sources, all parts of the trail are now open for weekend day hikes. Rock climbing sites are also available in some areas, and the scenery offers a diverse landscape of chaparral, rock formations, and oak woodlands.
The Parks Service accepted applications for permits to day-hike the Santa Monicas guided by a ranger every other week for a few months, starting in mid September, and ending last week. Hikes will be educational and provide a never-before accessible experience to interested hikers. Of the 67 total miles accessible to hikers, the entire span is horse-friendly and 43 miles are open for mountain biking. Popular trail segments include the Ray Miller trail and Upper Solstice Canyons.
The grand opening of the trail in May of 2016 was a huge milestone for the park and for its frequenters. Ziv Carmi, junior, is overjoyed by the prospect of the Parks Service opening the entire trail for public use. "I think it's a great way for people to get out and experience the outdoors," Carmi said  "The environment is getting destroyed and people need to raise awareness and see how beautiful the outdoors is, to really understand how much we need to save it, and I think that this is the best way."
The trail is expected to bring in new hikers interested in exploring the area now that it is officially open. "This will definitely benefit the hiking community," Church said, "especially those looking for more ways to get out and explore nature."
Local ranger, Razsa Cruz, is beyond excited to have people hiking the Backbone trail. "I personally advise doing the Backbone trail in sections and plan for a few friends to come along, so you may carpool." Cruz said, adding that anyone interested should remember to bring a lot of water on their hike.
"The Santa Monica Mountains is the largest Recreation Area within the National Parks Service agency and the Backbone trail is one of the greatest accomplishments," said Cruz.