Barre class blows our minds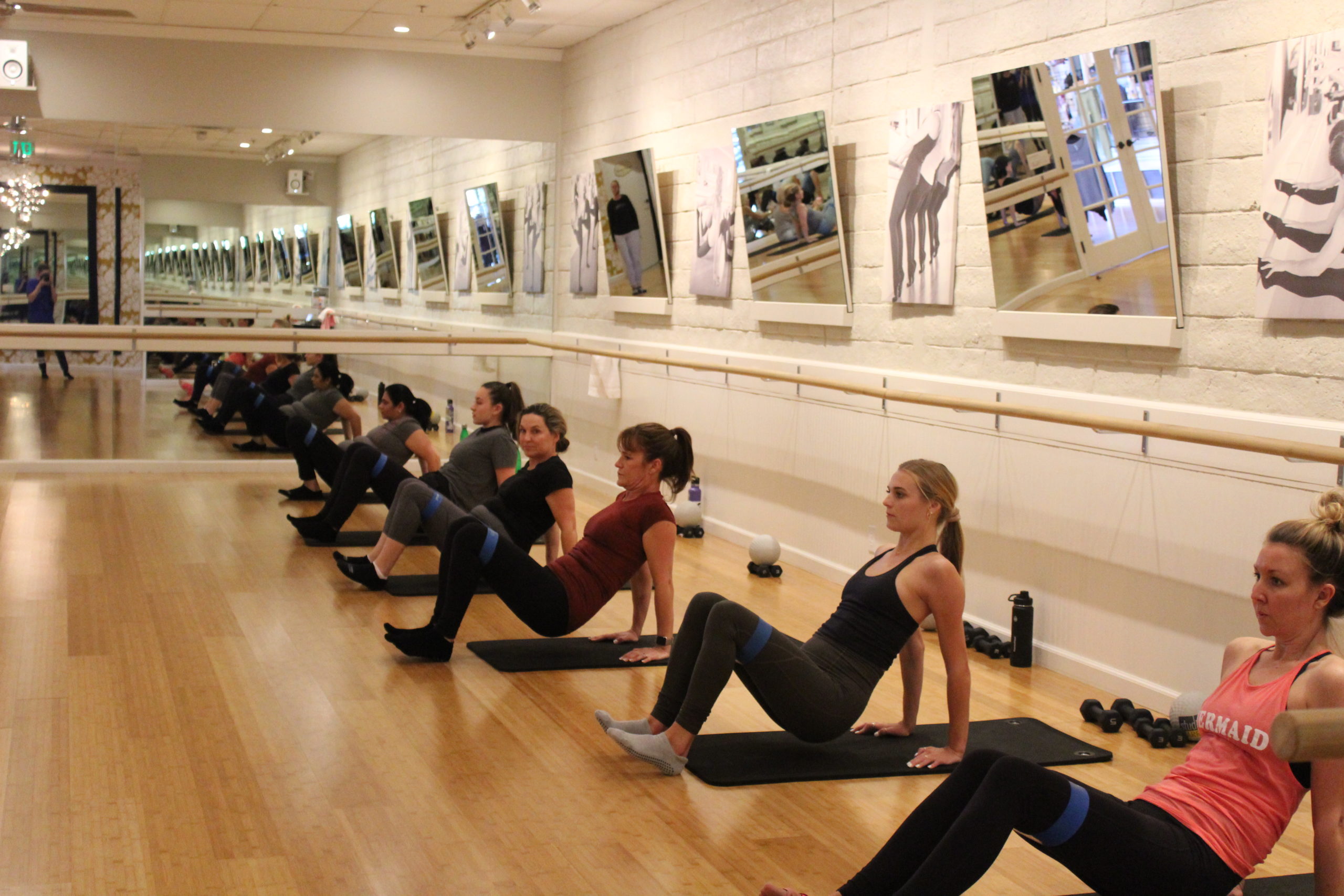 The term "barre" is not commonly heard of, yet taking a barre class is one of the most exciting activities to try. Barre is a workout mixture of ballet and pilates, and is a class taken while using a ballet barre for the guidance of certain movements. Studio Barre, located in Newbury Park, offers barre classes to many: ranging from people who have never taken a barre class in their life to people who have been ballerinas since age three.
Regardless of your physical shape, workout endurance or ballet barre experience, Studio Barre welcomes you with a smile and a walkthrough of the studio. The staff is kind and gives you all the guidance you need to conquer your first class. Before the class, the instructor was kind enough to introduce herself to us and welcomed us to the barre community.
The atmosphere when you walk in is open and homey, with a coffee machine, cute couches and a workout clothing boutique. The color scheme of white and light colors is inviting and towards the back of the studio, there are cubbies where you can conveniently store your belongings as you take a class.
The barre class itself is challenging and offers a workout unlike any other. The class consists of a warm-up, arm, hamstring and leg exercises, and concludes with an ab workout and stretch. Each set of exercises varied in movement and intensity, and a set of weights, band, barre or  small ball were utilized during almost every exercise. By the end, our muscles were shaking.
The music played throughout the entirety of the class was fast-paced and had a good beat. The instructor counted the exercises to the beat and it was fun following along to songs that were familiar and helped motivate you to get through the exercises.
Our favorite set of exercises were the ones in which the barre was used, because it allowed us to feel like the ballerinas we never were. The barre exercises also were extremely difficult and took practice to get the shape and technique correct. While on the barre, the greatest challenge was not putting all our weight on it and using it more than a light touch.
The studio gave us a killer workout and it was a unique experience in which every exercise focused on mind-muscle connection and the small subtle movements that make a difference in which muscles are working. The common term, "Rise to Relevé" was repeatedly used to intensify the workout by bringing yourself to a higher point as well as empowering your body . We highly recommend this studio to all people who are interested in getting a one of a kind workout, learning more about how to use the barre to benefit their bodies and most importantly having fun.