Baseball's Christmas Tree Lot is a Home Run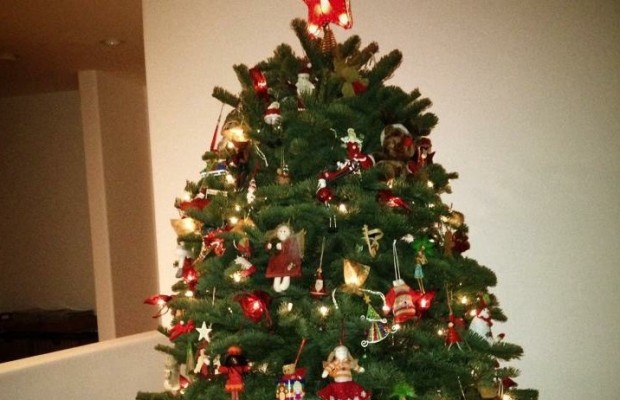 Between Nov. 29 and Dec. 21, more than one thousand Christmas trees made their way to the parking lot of the Newbury Park Library for the baseball team's 20th Annual Christmas Tree Lot.
Every year, team members, coaches, and parents work to sell and deliver Christmas trees to raise money for the Baseball Boosters.
Tersa Lech took charge of the lot this year as Vice President of the Baseball Boosters. Since September, Lech has been working with Holly Lambert, president of the Baseball Boosters, to organize the lot. "You have to get permission from the city and then you have to get a permit to sell the trees," Lech said.
The biggest challenges, however, is not receiving permission to sell the trees, but getting them in the first place. "We get 2 shipments (of trees) from Oregon. One comes in at the beginning (of sales) and then midway through we get a second shipment," said Kennedy. This year, they also decided to sell wreaths, as well as special trees up to 13 feet tall.
With the trees in high demand, the volunteers had to work hard to keep up. "Every player works seven four-hour shifts," said Luke Creger, sophomore.
Baseball players spent their shifts doing everything from watering the trees, to delivering them and setting them up in buyers' homes.
While players were constantly in and out, parents and coaches stuck around to work the cash register and make sure customers were being helped. The lot director supervised the students and made sure everything ran smoothly.
"We wouldn't be around for 20 years if the community didn't support the lot," Lech said. Hundreds of trees were sold and all of the money earned went to the Baseball Boosters, making this one of their biggest fundraisers. "The money is usually used to improve the turf," Creger said. "Keeping the field nice is most important to us."