#BoycottMulan2020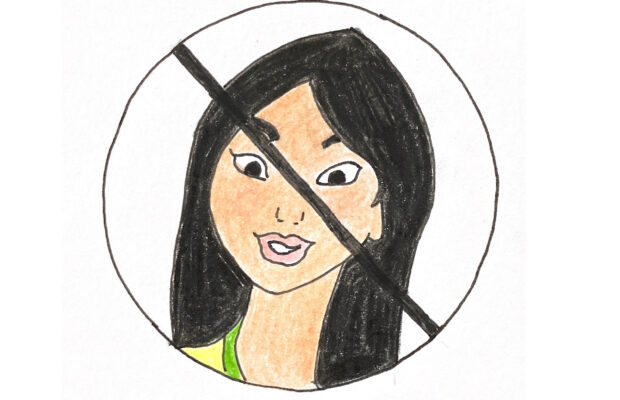 When Disney released "Mulan" in 1998, she was accepted as one of the original Disney princesses that was widely loved and admired. In the recent years, Disney has been releasing live-action remakes of the original movies made in the 20th century and the early 2000s. So far, 13 live-action movies have been released, including the live-action Mulan movie, released on Sept. 4. In the original animation, the classic Chinese female hero helps save China  with the help of a dragon spirit Mushu, who quickly became an icon of the movie, loved by all. But in the live-action remake, the producers fail to add this crucial character, in addition to General Li Shang..
However, the live-action remake of "Mulan" is disappointing for more than just the omission of Mushu and Li Shang from the cast and the $30 extra payment on Disney+. Mulan is played by the actor Liu Yifei, a known supporter of the Hong Kong police in the issue of the Fugitive Offenders amendment bill, which would allow the extradition of criminal fugitives to mainland China. Yifei responded about the matter on a Chinese social media platform called Weibo, saying, "I support the Hong Kong police. You can all attack me now. What a shame for Hong Kong," sparking the #BoycottMulan movement. Because of her response to the Hong Kong protests, Yifei is now known to support police brutality in China, just one of the many reasons #BoycottMulan was trending on Twitter. 
Another reason that "Mulan" has so much backlash is because part of the movie was filmed in Xinjiang, the city where the Uyghur Muslims are being held in concentration camps for practicing their religion. The people in these concentration camps are subjected to beatings, gang rape, electrocutions and more inhumane treatment that is scarcely covered in the media because the Chinese government filters what information gets out of the country. The fact that the movie is even filmed in a place where so many innocent lives are taken daily is disgusting. 
The cost of production for the live-action Mulan movie is the highest out of all the Disney remakes thus far, but ended up being the most controversial of them all. People all over the world are boycotting Mulan because of these controversies in order to support the oppressed and oppose the oppressors. It is important to support the #BoycottMulan movement because human rights are being violated and Mulan herself stands by to support it.