Boy's volleyball seeks to remain undefeated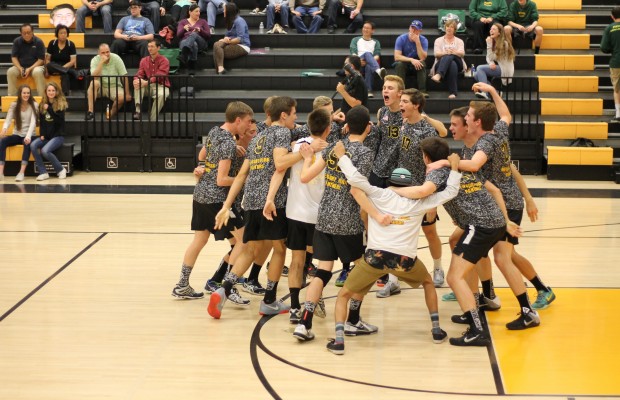 After two years of being undefeated, boys' varsity volleyball is beginning a new season. With last years' seniors gone and new players added, the new team looks forward to carrying on a legacy of success.
"We have been playing very well in preseason tournaments and we have the ability to fight hard this year and stay undefeated in Marmonte league," Jordan Moses, junior, said.
Last year, four seniors received Division I scholarships. "We lost 5 starters due to graduation. So we basically have a brand new team," Varsity Head Coach, Jorge Ostrovsky, said.
Last season, the team stayed undefeated all season and made it to CIF playoffs where they unfortunately lost in the third round.
Moses was brought up to Varsity from Junior Varsity towards the end of last year's season, and credits the team's 'will to win' for their success. " (We) had been playing together since middle school and with (our) amazing talent, (the seniors) wanted to end high school volleyball experience the best they could and be undefeated," Moses said.
With many new members on the team this season, multiple days are dedicated to practicing practicing as a team. "The best part about volleyball is probably being able to work with a team in a way that makes a difficult game look easy," Ryan Brecht, senior, said.
Moses hopes the team's hard work will pay off. "We hope to take home a CIF championship title this year for NPHS," Moses said.
Samantha Meyer/Prowler