Brand Agent spreads Hollister to classmates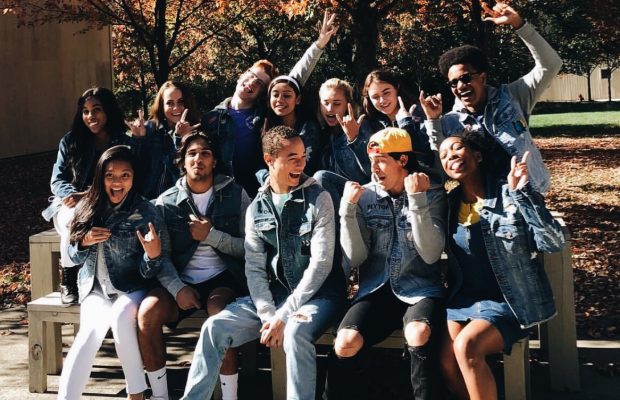 Walking around school with a Hollister sweatshirt and Hollister jeans, Noah Pugliano, senior, represents Hollister as a brand agent and spreads it to his fellow classmates.
Pugliano recently joined Hollister in September when a friend who already modeled for the company recommended him. From there, he received contact from Hollister workers who flew him out to Ohio to start his journey.
"Hollister started a team in September called a Brand Agent Team. They hired four people from California, Texas and Chicago and our major goal is to help spread Hollister brand, because Hollister's main focus is on kids in high school and college," Pugliano said.
Being a part of the Brand Agent Team requires many events the agents participate in and time away from school. "Hollister is really flexible with school. They always said that school comes first. Any time we have to miss school for any events that we go out of state for anything, they will contact our schools first to make sure that it is okay and a good time," Pugliano said.
Pugliano's contribution to Hollister has even allowed his friends and family to become involved. "He gave us all jackets and we took pictures with them…I have the jacket he gave me and I wear it sometimes," Olivia Schroeder, senior said.
His friends have been able to represent Hollister by just wearing the brand alongside him. Parker Mangum, senior, has known Pugliano since sixth grade and has become involved with his campaign by taking photos for him that are later posted on Hollister social media.
"Hollister just describes Noah. If you look at him, you just think Hollister…it's perfect for him because he is into that stuff," Mangum said.
Pugliano has even allowed the school to become involved through a recent game. "Hollister sent me four llamas in the mail with $15 gift cards with each one, and they wanted to have fun with the schools. Our main goal was to hide them anywhere on campus, any grade could find them, and if you find it, you got to keep the llama, which is pretty cool because stuffed llamas are awesome and you get a $15 gift card," Pugliano said. The game resulted in four people finding a llama each, allowing the student body to have fun and become involved within the Hollister campaign.
"I have made so many friendships with the people who also do it from so many different states. I have also learned a whole lot about brand marketing and it is something that is really interesting and something I could one day hopefully do in college," Pugliano said.