Caitlin Meaney brings a fresh perspective to poetry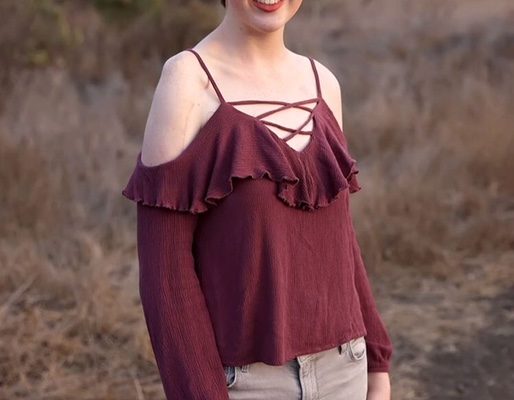 Around this time of year English students are wrapping up their mandatory poetry unit, groaning about the ambiguity sonnets and the poetry terms they have to memorize for their upcoming test, meanwhile, Caitlin Meaney, junior, is busy constructing metaphors and double entendres to share her thoughts with others in her free time.
Meaney began writing poetry in her seventh grade English class at Sequoia Middle School. Her class started a project where the students wrote different poems for each month of the year and by the end, they had a calendar ready for the upcoming year.
"It was cool getting to explore different poetry and then in English classes beyond that, we just kept writing poetry and I just thought it was fun to write freely," Meaney said, "I don't like to write structured essays, it is just nice to be able to write whatever you want to write."
Both prose and poetry often provide an outlet for those who write it. "(Teenagers) are so used to bottling things up, we don't communicate as well, so we don't talk. When something is hurting us we are not going to talk to our friends maybe where in poetry if you write about it you get all the emotions out," Meaney said. "You pretty much go on a rant on paper and then if you feel so inclined to you can burn the paper and like burn those feelings with it and you just feel a weight lifted off your shoulders."
Meaney finds that both her parents and teacher's encouragement have motivated her to continue writing.
When commenting on her teacher's positive feedback on her assignments Meaney said, "That kind of kept the fire going, like I want to keep writing more poetry."
Lucia Lemieux, English and creative writing teacher, taught Meaney in her sophomore year English class. Lemieux first realized Meaney's potential when she graded her 10th grade research project.  
"The research report she did was probably one of the best I have had, she got a very high score on it and she volunteered to give it to me, she said 'You can have it if you want it and it will help someone else' and that's Caitlin, she didn't care about keeping it to see her good grade if it could be of use to someone else," Lemieux said.
Lemieux has nothing but good things to say about her former student. "She is the kind of student that you love to have as a teacher because you can help them, they are already interested and willing to work hard and you can really help them grow even more," Lemieux said.
Caitlin's mom, Jessica Meaney, was initially unaware of her daughter's talent for writing until she won an essay writing contest last year.
"It feels great seeing her get recognized for the things she has accomplished. She should be proud of herself. Her dad and I are extremely proud of her," Meaney said.