Coder wins congressional app challenge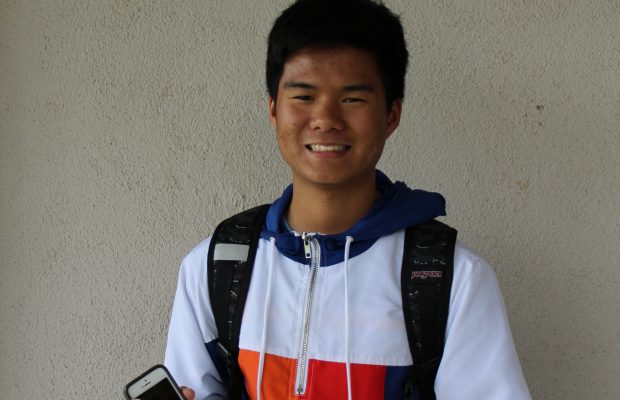 In the 26th Congressional district in California, there are almost 41,500 students enrolled in high school, and an estimated 30,000 students in middle school, according to the United States Census Bureau. Out of the total 71,500 students eligible, only one can win the Congressional App Challenge (CAC). After the Academic Competition Resolution of 2013 was passed, the first competition was held in 2015. For the 2018 competition, it was Nathan Juan, junior.
The CAC is a national event, that encourages student involvement in computer science. In participating congressional districts, students can submit an app of their own creation to be judged by a panel. Congresswomen and men can sponsor a competition for their district.
"The Challenge is intended to highlight the value of computer science and STEM (science, technology, engineering and mathematics) education and encourage students to engage in these fields. By encouraging and recognizing our nation's young programming talent, we hope to shine a light on the growing importance of these skills," Julia Brownley, House Representative for the 26th district of California, said.
Juan, who has been coding since seventh grade, saw the CAC as a way for him to keep "applying (his) knowledge in computer science."
The competition asks participants to look around and see how an app could help their lives and their communities. Juan was inspired by his experiences on the NPHS tennis team, when taking statistics of other players shots.
"My coach made me take stats with pencil and paper and that was pretty tedious. So, I was like why don't I build an app to do that," Juan said.
Juan created FaStats, an app that helps youth sports teams take and keep track of athletes' statistics.
"Our panel of judges were very impressed with Nathan's creativity and skills," Brownley said.
Students must create the app independently or in teams of two. Richard Kick, Advanced Placement Computer Science teacher, believes the challenge is "very good, motivationally (and) good educationally."
"I think it tends to inspire people to do, like all things in education, beyond what they'd otherwise do if they weren't a part of it," Kick said. "When the app challenge comes up, I'm sure Nathan worked on things he otherwise wouldn't have thought about, or wouldn't have worked on had he not gotten that challenge."
Kick believes that computer science is important for all students to learn, saying that learning computer science gives "so many options, not just to become a computer scientist, but to become better at your job."
Although initially it was Juan's parents that got him involved in computer science, Juan keeps coding because he believes that it is "a pretty cool field; it's up and coming."
"It's really cool because you kind of just tell the computer what to do and it does it for you, but you still have that level of control," Juan said.
Juan's app will be displayed in the US Capitol building and featured on the House of Representatives website. In addition, he will receive $250 in Amazon Web Services credit for additional computer science applications.
The app challenge is open to everyone. Brownley says that "no coding experience is needed to participate in this challenge. This is fantastic opportunity for students to learn more about computer programming and apply it to the real world by creating an app that helps their community."