Community bands together around common goal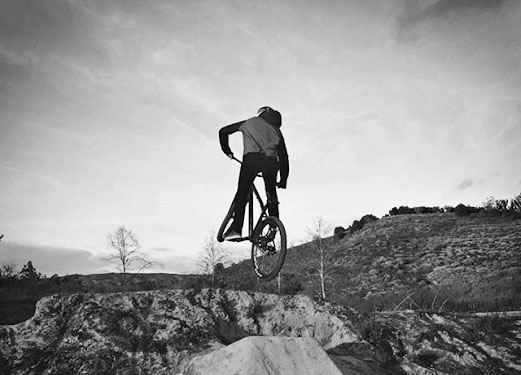 Sam Audenino, sophomore, was at the Big Bear Mountain Bike Park with a few friends when Audenino got into a accident on July 15 that left him with a burst fracture to the spine.
"It was the first ride of the day. Normally you just go around the jumps and look at them, it's just a warm-up run, but Sam jumped it right away and went right over the bars and broke his back when he crashed." Jake Hildreth, sophomore, said.
Hildreth was 30 feet behind Audenino when the crash occurred, and saw him on the ground and screaming in pain. With the help of other bikers, Audenino was airlifted off the mountain to the nearest hospital and had emergency surgery done in order to fuse part of his spine.
"I was just thinking about not being able to walk, and I couldn't think about anything else," Audenino said. "As soon as I hit the ground I couldn't feel my legs or anything. I was definitely in shock, I couldn't believe what was going on."
Terry Weyman, the Newbury Park Mountain Biking team chiropractor, is one of the several doctors who has helped Audenino since the surgery. Audenino has gone into physical therapy and has tried several different methods to get back on his feet. Hyperbaric Oxygen Therapy and the use of a Pulsed Electromagnetic Frequency Machine have both been implemented by Weyman during the process in order to bring back feeling to his legs.
"As far as whether (Audenino) can come back or not? I don't know. Everyone and every injury is different. I have seen some guys with a more severe case get up and walk and others not. I won't put a deadline or an ultimatum on Sam and his condition. All I can do, and the other doctors and therapists, is do our job to the best of our ability to reduce the swelling, heal the injury and attempt to increase neurological function," Weyman said.
To help with the medical bills, Audenino's friends and family held several different fundraisers, raising over $42,000. His sister created a successful Go-Fund-Me page called "Sam's Recovery" that received donations from across the country.
"My family knows the owners of the New York Deli in Camarillo, and my mom was talking to them and they said they would come to Newbury Park for a day. In the end, a lot of people ended up showing up and it ended up being really successful," Hildreth said.
Hildreth and his friends sent fliers to the local businesses and many Newbury Park students ended up coming to show their support for Audenino's family.
"I thought that it was pretty awesome. It really helped out with all the medical bills and helped me recover a lot. (My friends) are always by my side, pushing me to work and not letting me give up on myself, and I have no idea where I would be without them," Audenino said.
Even with all the support Audenino has received from those around him, whether or not he will ever be able to bike again is still up for question.
"Sam is working hard and doing all that is asked of him. You must know, being paralyzed, whether (temporary) or permanent is not a death sentence. It's a life change." Weyman said. "Getting to know Sam these last few weeks has been a privilege, and I am hoping my work will help doctors give Sam the best options possible for the future."