Community experiences string of vandalism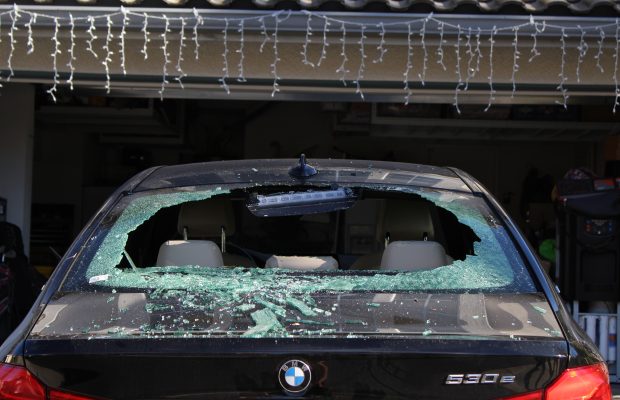 Members of the Rancho Conejo gated community gathered in shock Sunday morning as they woke up to find their cars smashed and their mail boxes ripped from the ground. Earlier that morning, around 3 a.m., Brock Barton, 20, allegedly rampaged down Amarelle Street, vandalizing more than five people's properties and leaving a blood trail down the street.
Keith Katz, resident, heard a crash early in the morning, and was afraid of a break-in. Going outside, he found the rear window of his car shattered with the mailbox from the neighbor across the street.
"I thought it was someone breaking into the house and we had two little girls," Katz said. "Honestly, I'm glad it's just this."
Barton was arrested around the time of the acts of violence, but many, like Tim Wang, community member, had no idea of any of the vandalism until later that morning. Wang was staying at his girlfriend's house, when around 9 a.m. that morning, he was alerted that the front windshield of his car was smashed and the side kicked in.
"I didn't hear anything, which I thought was weird," Wang said. "You never expect anything like this to happen to you."
The Ventura County Sheriff's department are still investing the incident, but urge anyone with information to call their office and give the incident number 18-193977.