CVUSD moves to district-based elections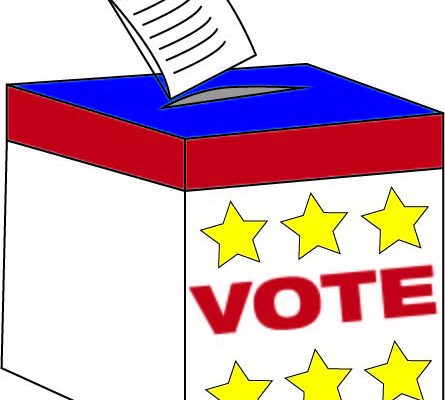 The Conejo Valley Unified School District will move from at-large elections to district-based elections by 2020.
The CVUSD school board voted 4-0 at their last meeting on November 21, 2018 to begin the transition to district-based elections by adopting Resolution 18/19-11. While an at-large system means that the people vote for the same number of candidates as seats available, a district-based election divides the area of people eligible for voting into specific districts, then the people only vote for the seats up for election in their district.  
"Conejo Valley Unified School District currently has an at-large election system, where voters of the entire city elect all members of the School Board. 'By-district' election systems carve the city into geographic districts. Voters in each geographic district then choose their School Board representative, who must also live in that geographic district," Mark McLaughlin, CVUSD superintendent, said.
The vote comes after the board received a letter from law firm Shenkman & Hughes on June 8, 2018, demanding that board elections change from an at-large election to a district-based election. Shenkman & Hughes is a Malibu-based law firm representing the Southwest Voter Registration Education Project (SVREP), an organization founded in 1974 in order to ensure the voting rights of Mexican-Americans in the Southwest. The letter stated that "voting within the Conejo Valley Unified School District is racially polarized, resulting in the minority vote dilution, and, therefore, the District's at-large elections violate the California Voting Rights Act of 2001(CVRA)."
SVERP did not respond to attempts to contact them for this article.
"The board was presented with information that lead me and my fellow board members to believe that not moving to district-based elections would result in a lawsuit against the district and that that lawsuit would cost many thousands of dollars and that we would lose and have to go to area elections anyway," Betsy Connolly, board member, said on why she chose to vote in favor of district-based elections.
The board must now hold public hearings on the topic and draw the voting districts. According to Connolly, "geography, school clusters and concentrations of residents who share identifiers such as ethnicity, race or income" will affect how the voting districts are formed.
"The map is created by a demographer using information collected during public hearings at five different board meetings, as well as a range of other factors including, but not limited to, equal population, communities of interest, compactness, contiguity of the districts, visible boundaries and respect for voters' wishes and continuity in office," said McLaughlin on how district lines will be drawn.
All board members, including those recently elected on Nov. 6, will serve out their four-year terms. However, it is possible that the new system could create conflict during the next election cycle between any two current members who live in the same district. The system will be used in a CVUSD election for the first time in the election of November 2020, in which board members Betsy Connolly and Sandee Everett will be up for re-election.
Board members Mike Dunn, Pat Phelps and Sandee Everett did not respond to attempts to contact them for this article.
"As noted in Resolution 18/19-11, the Board has always strived to listen to all voices in the community and represent all of our community. Whatever action is ultimately decided – the hope is for all of the diverse families we serve to continue to feel engaged, and well represented," McLaughlin said.