Dance for Hope: Panthers bust a move for a cause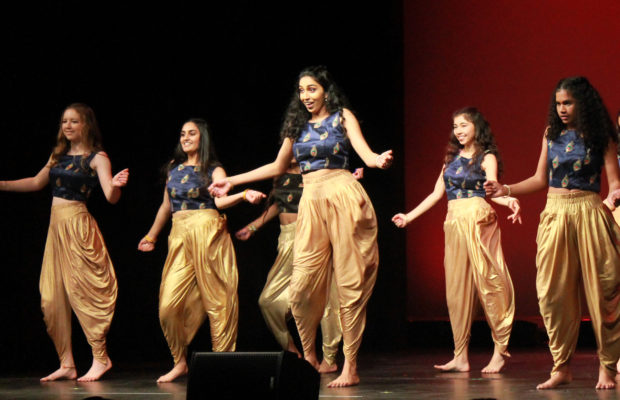 Dance for Hope is an annual dance fundraiser for American Cancer Society. This year, it was another full house as students and family from all over the community gathered in the PAC on Saturday night, Feb.29. 
Interact Club is a fundraising and volunteer platform for all different kinds of community service. Every year two members on the Interact board are in charge of putting together Dance for Hope and this year the co-community chairs, Maya Patel and Varna Kanapuram, seniors, are the main organizers. "The most challenging part about (Dance for Hope) is organizing the dance companies, you're like balancing eight different groups at the same time. Varna and I, we were constantly adjusting our program basically to the day of," Patel said. 
Many different groups from the community came together that night to put on the show. Dance companies such as Thrive Dance Studio and Aspire Dance Studio showcased contemporary dance performances, while the Hula Dance Group brought Hawaiian dances to the stage. Students from NPHS also took on a major role that night as the K-pop dance group and ballerina Marie Amelle-Thenoz captured the spotlight.
The crowd gave their last applause as the curtains closed on the finale. As the show ended, performers were greeted by their family and friends with congratulations for another successful night. This year a total of $3,322 was raised and donated to cancer research in the name of Teri Sanders, a beloved English teacher who passed away in November from stomach cancer.