Dance for Hope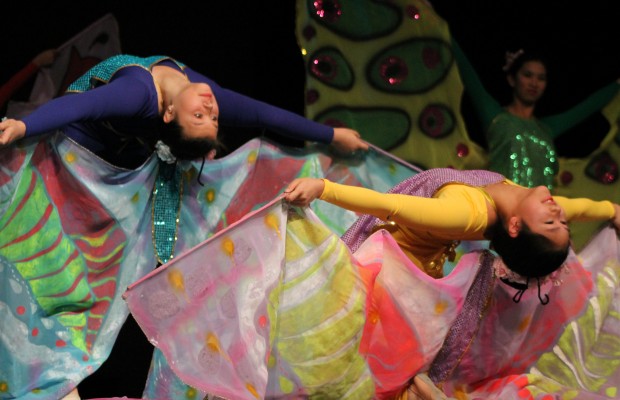 At the sixth annual Dance for Hope event on Mar. 6, students performed ballet, hula, hip-hop, traditional Chinese dance, and more to raise money for the American Cancer Society.
The multicultural dance benefit concert concluded the end of International Week with a variety of dances from around the world. Joining NPHS students were members of the community such as the Ventura County Chinese Dance troupe and Aspire Dance Studio,  as well as students from Oaks Christian and TOHS.
Anissa Andalon, junior and co-coordinator of the event, has participated in Dance for Hope since her freshman year. "I chose to be a part of this event because I'm passionate about dance and its ability to allow individuals express their culture and creativity," Andalon said.
Meera Rao, senior, has been a part of Dance for Hope since her sophomore year after a friend asked her to join. "I was nervous to perform in front of the school," Rao said. "(But) after joining, I've never looked back. The songs are so upbeat and there's so much color and energy that you can't help but want to be a part of it yourself." Rao, who choreographed the Bollywood dance, said that one of the main reasons she participated was the fact that the event benefits a great cause.
According to junior Brooke Best, one of the event coordinators, "the purpose of Dance for Hope is to bring together all the varieties of dancing there are in the world to fight the battle against … cancer. All of the proceeds that are made in Dance for Hope are donated directly to the American Cancer Society." In addition to raising money through ticket sales, the planning committee received donations from a variety of community businesses, including Sharky's, Albertsons, Trader Joes, and Starbucks.
Best said that the biggest challenge the committee faced was rallying student involvement. and she encourages her fellow students to get involved with events like Dance for Hope. "These four years of high school are meant to be spent, yes, staying up very late finishing all of our homework and working hard for our grades," Best said, "but also on getting involved and finding out how useful, smart, and creative we are as individuals."