Daniel Cravens is remembered for his character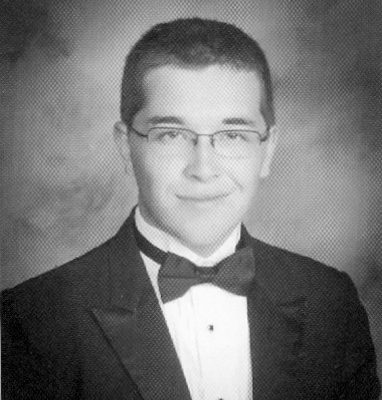 Daniel Cravens, a student at Moorpark Community College, passed away on the morning of Nov. 17. An NPHS alumnus, the 20-year-old touched the hearts of many here on campus.
Julie Cravens, senior, Daniel's sister reminisces the memories that she made with him. "Honestly, I consider him my first best friend… Sometimes he would keep me up until 2 a.m. just talking to me about a story," Julie Cravens said.
She describes him as an introverted person who cherished the close relationships he made throughout his life. "As soon as (Daniel Cravens) got comfortable around anyone, he would be extroverted," Julie Cravens said.
Many of the relationships that Daniel Cravens formed at NPHS were with his teachers, where he had a reputation for being a standout student. Lucia Lemieux, English teacher, taught him in his 10th grade English class and remembers Daniel Cravens for his mature character. "He was very beyond his years in a lot of ways. He had this wit and wisdom that most people his age don't have," Lemieux said.
In particular, Lemieux appreciated Daniel Cravens for his dry sense of humor. "He would come up with these one-liners ever so often, but he'd do it in such a dry, calm way… as you got to know him better, it was quite endearing."
Along with his sense of humor, Daniel Cravens had a knack for writing. Lemieux introduced Daniel to the Acorn's Fiction in a Nutshell contest, which he won in his senior year. In his senior year, Daniel served as a TA for Lemieux's creative writing class and was an integral part of the learning process. "He'd always come up with really astute critiques and point out exactly what needed to be fixed in this piece… we really enjoyed having him there," Lemieux said.
One of Daniel Cravens' greatest passions in high school was singing. "He was in every single choir you could be as a guy," Julie Cravens said. John Sargent, choral music director, can attest to his talent for singing and his exceptional character. "He was one of our very best basses… a person of quality character and high values. I treasured him deeply," Sargent said.
During a choir festival in San Francisco, Daniel won the Maestro award, an accolade given to only one student at each festival for an outstanding performance. "He had a real artistic slant to him, artistic abilities that went beyond singing," Sargent said.
In his short life, Daniel Cravens was able to form close connections with many people. "It's actually going to be my goal to publish and to finish his stories for him," Julie Cravens said.
When asked how she wanted Daniel to be remembered, Lemieux responded with the three facets of his personality that she cherished the most. "His smirk, his witty comments, and his glorious voice. All of those things," Lemieux said.