Early graduates get a jump start on the rest of their lives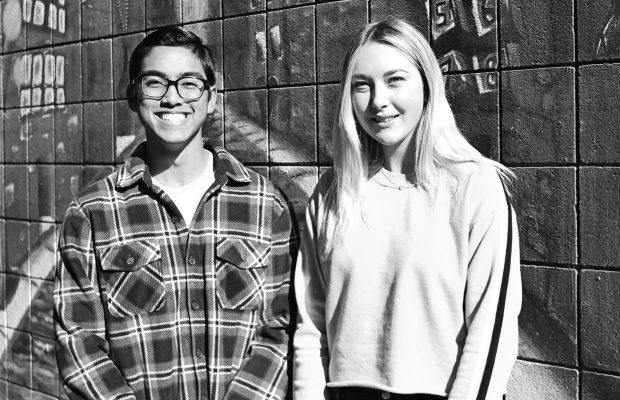 After students got a much-needed rest during winter break, the last thing they want to do is return to school. While most students have to prepare to endure another six months of school, the few early graduates have had a much shorter wait.
Cameron Rising, senior, graduated on Dec. 21 and attended University of Texas Austin just three weeks later.
Roshan Raj, senior, graduated on Jan. 19 and is working full time before he heads off to Arizona State University in the fall.
Nikki Mack, senior, will be graduating in June, however she is still a full year ahead of schedule, as she skipped tenth grade.
Although all three have differing reasons for minimizing their time spent in high school, they can all agree that it was the best decision for them.
"It's so big of an advantage playing football. I get the chance to learn everything, get adjusted faster, and it just sounded like a better idea," Rising said.
Not only will this course of action benefit Rising's football career, but will also expedite his academic path. "I'll be taking my core classes (at the beginning of the year), so I will be ahead and I'll be able to graduate (from college) in three years."
"I'm a future marine, and I didn't necessarily need to graduate early or a college education for that, but after talking to my recruiter, we decided that I could go to college and then commission as an officer," Raj said.
Although it was not his intention, Raj's decision to graduate early indirectly impacted his social interactions. "I was in IB and honors classes and now I'm in CP, so I'm exposed to a whole lot of different people and I'm separated from my friends in terms of classes. It's definitely different, but it's nice getting to know people that I normally wouldn't."
"I was actually supposed to graduate another half a year early, but then I realized I did want to go to graduation, so I ended up staying the whole year," Mack said.
Having skipped a grade, Mack is nervous about how her future classmates at college will react to her younger age. "I feel like since I am so young, it's going to be hard going into college because I'm scared that people are going to be like 'Oh I don't want to hang out with her, she's so young compared to us.'"
Each early graduate had their individual academic path in high school, so each had their own plans tailor-made by their counselor to allow them to graduate early.
"I'm doing the same classes (as other seniors) right now, but I just have to take my finals early," Rising said.
"I have all my credits because I loaded up the three previous years, so I'm way over. Now I'm just finishing up my required courses. I just need my last social studies and English class and then I'm good to go," Raj said.
"I do still have to take my tenth grade classes that I still am not done with, so right now I'm finishing World History at Moorpark college and then next semester I have US History at Ventura college. I still have those classes but other than that I'm all caught up and I'm in senior classes this year," Mack said.
Rising, Raj and Mack can attest to the extra work that goes into accelerated curriculums and the sacrifice of missing a few high school traditions, but all would still recommend graduating early to those who feel it would be a good fit.
"I'm going to be missing out on some of the senior experiences, but I'm happy I'm doing it. I'm excited for (college)," Rising said.