Faculty remembers George Hurley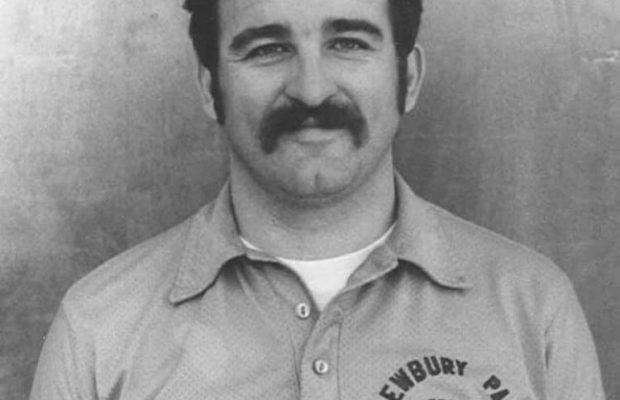 In the midst of the many tragedies and suffering in the community, NPHS lost a beloved coach. George Hurley, more commonly known as Coach Hurley, served over 40 years at NPHS as a teacher, coach and mentor. Hurley began his teaching career in 1972, before he coached the Panther football team for 37 years. After fighting cancer for 14 years, he passed away on Nov. 19, but his legacy and many memories will last forever.
Ryan Hurley, campus supervisor and Varsity Football and Track coach, reminisced about his childhood and the popularity of his father in the small community. "My dad had a great sense of humor, he was very sarcastic and witty. I definitely grew up idolizing him, almost feeling like he's a celebrity back then in Newbury Park. Wherever we went people knew him," Hurley said.
Kelly Welch, assistant principal, knew Hurley since 2006 when she began coaching girls' soccer. Coaching at the high school level was a new experience for Welch but Hurley and a few other coaches that she considered her mentors helped her "address the whole student-athlete."
"Coach Hurley was always friendly, always had a smile, always had a word of encouragement or something positive to anyone he encountered. He was very impactful to me, and helped me become a better coach," Welch said.
When Jason Klein, athletic coordinator, first became the head coach of NPHS in 2007, he received two things from Coach Hurley. "He brought me a little small coaching handbook that he had for a long time, which emphasized that the safety and well-being of the kids came first. When we won our first game, he got me a little trophy. Those two things showed the thoughtfulness and how he always put others before himself," Klein said.
On campus, Hurley was well-known by many students and faculty for his caring personality. "He was passionate about working with students and being a positive influence in their life. He cared about them and their issues, whether it was inside or outside of the classroom, on or off of the field. (He was) just an all-around genuine person," Welch said. "Coach Hurley was everything it means to be a Panther. We talk about NPHS standing for nobility, potential, humanity, scholarship, and Coach Hurley embodied all of those characteristics and expected those things out of his student-athletes.That helped to create the culture here at this high school."
Gary Fabricius, teacher and former coach, always liked that "he was very family oriented." "My wife was always grateful, because he put family first…but if we ever came to him and said 'my wife needs this or that' he would say 'go, it's ok,'" Fabricus said. "He would always allow family obligations to come first. He was big on not bringing the players in on Saturday…George was one of those that said, 'Saturday is for you to be a kid.' And that stuck with me as well — it's not a job, it's supposed to be high school fun and he kept that in perspective."
When Hurley retired after the 2009-2010 school year, he continued to help out and make an everlasting impact on NPHS. "He always put others before himself. He's really going to be missed. Even when he stopped coaching he still help(ed) coach our lower levels. He always helped out with study hall, or helped me out with wrestling…he'll really be missed," Klein said.