Finding the balance: Students work on and off campus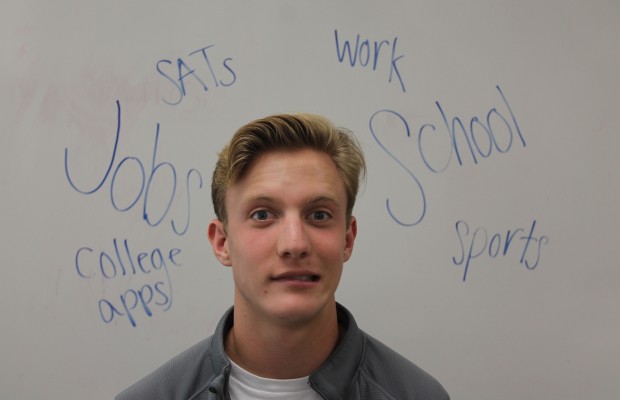 Facing a line of tired eyes, Sami Griffin, junior, prepares for the busy workday by taking orders, grinding beans, and mixing drinks.
Griffin spent her summer behind the counter at a local Starbucks. Although it meant sacrificing part of her summer, making her own money and being in a fun environment made the whole experience worth it for Griffin.
"Mostly I wanted to have extra cash on me," Griffin said, "but my parents think it's very important to be able to have a job and balance school and extracurriculars for college applications."
Griffin learned about the job opening from her mom, a regular Starbucks customer. She started working as soon as she could, and just as quickly fell in love with the job.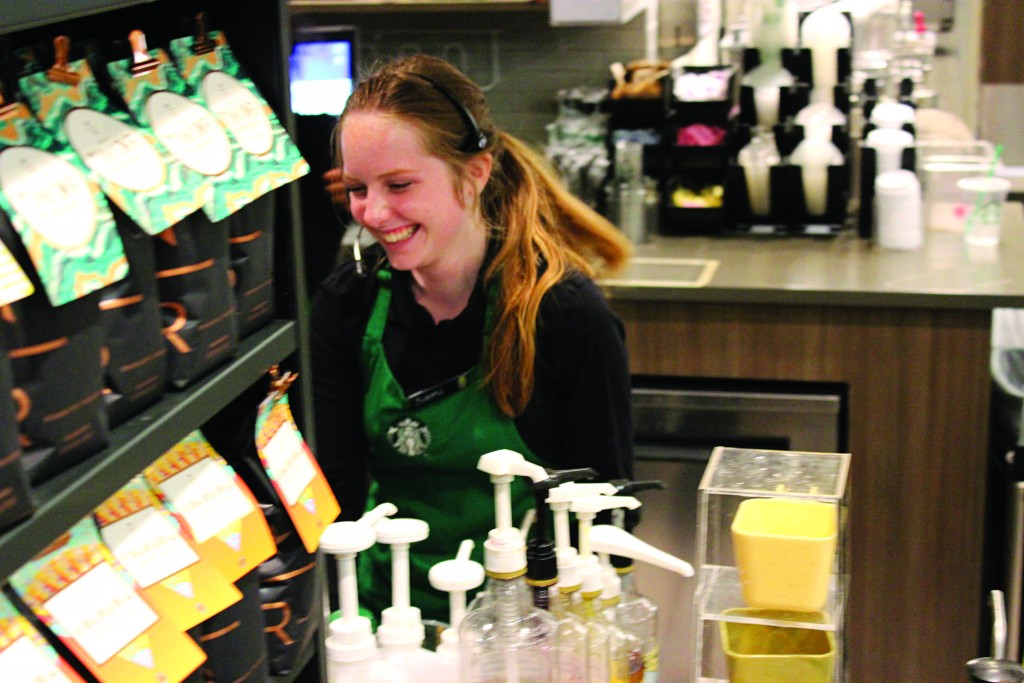 "I love it. If I didn't like the job I wouldn't stay," Griffin said. "I love the environment. I love the fast pace."
Students are no longer just learning at school, they are facing new life experiences in a working environment that can be translated to their future.
Alex Chow, senior, was also encouraged by his parents to find work over the summer. However, Chow's main goal was to gain work experience, rather than to make money.
"I think that having something that can (have) a lasting (effect) on your resume is certainly valuable. So that's why I initially started it," Chow said.
Chow found just the opportunity he was looking for one day during class, when he saw information on the history teacher Steve Johnson's whiteboard about an internship for the Julia Brownley campaign.
"Mr. Johnson put it on the board in his classroom" Chow said. "I trust his judgement. He seemed to think it was a good thing to do."
Chow applied for the internship and so spent his summer in the fast-paced campaign world. Through this internship, Chow was able to learn what it is like to work in politics.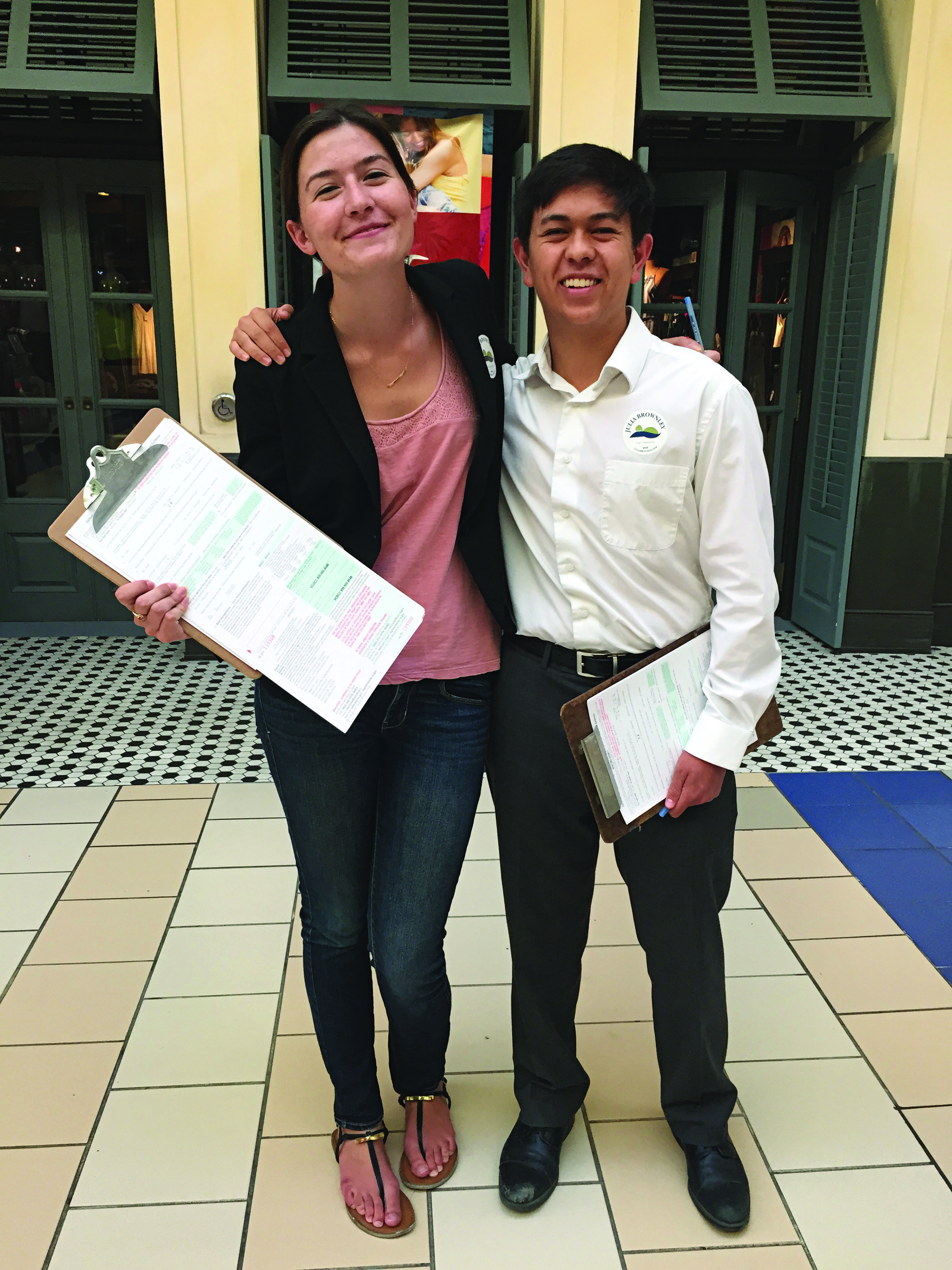 "Our field director Rudy Perez wanted to make it as much about learning as much as possible about the campaign world while at the same time being a productive intern," Chow said.
Emily Flores, junior, became an assistant instructor at Z-ultimate self defense studio to continue her love of martial arts. She began practicing at the studio when she was eight and volunteering when she was 12, so Flores was eventually offered a position on the staff.
"I'm just there if they need me. I'm there for phone calls, I'm there if they're running late for a class and I just get the class started for them. I help out at the other classes that we have. I teach on average maybe like 8 private lessons every time I go to work," Flores said.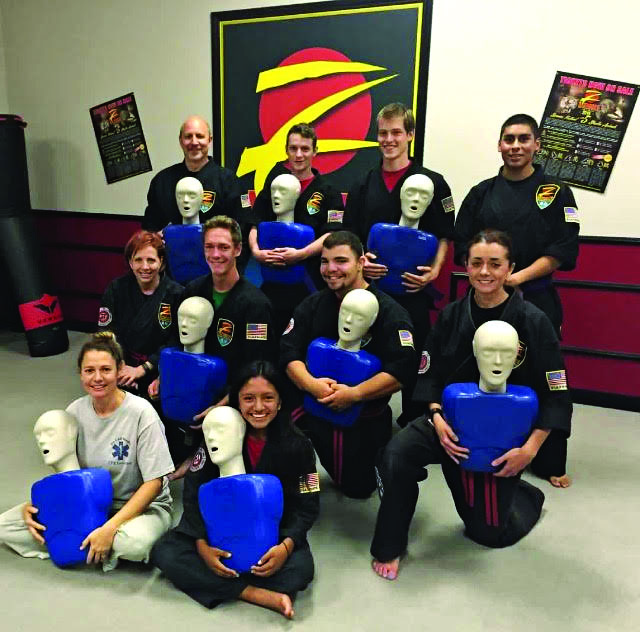 Rob Schenk, senior, started his job at In-N-Out half a year ago on a mission to be more self-sufficient.
"I chose to get a job so I could be more independent and pay for my own gas and clothes," Schenk said. "I have college covered so I just have to pay for my food, so I will have a lot (of) extra spending money just for myself."
Like Griffin, Schenk enjoyed the workplace environment.
"Its pretty cool. I see a lot of people that I know while working at the Newbury Park location. And seeing all the parents come in and my friends, it's just nice," Schenk said.
For all four students, the start of the school year meant learning how to balance their time between work and school.
"I haven't been a very organized person in the past," Chow said. "I actually realized that I had multiple things overlapping…  I really found it helpful to actually take out a schedule and literally put down time slots and write down how much time it was going to take me to do various things."
With a full schedule of classes in addition to her job, Griffin also felt the stress of managing both commitments. However, she still believes that the experience of working is worth the stress.
Schenk agrees that the pros outweigh the cons and working teaches important lessons that everyone should learn.
"I would definitely recommend everyone getting a job because it really helps you learn what life is really like outside of high school because things aren't going to be easy in life and your parents aren't always going to give you money so you're going to have to start earning by yourself eventually and you might as well start now," Schenk said.
On the other hand, Flores disagrees with getting a job during the school year unless it is really important.
"If you really love it, go for it. Get the job. I get to do something that I've been practicing since I was 8 so I went for it. But if it's a job like Menchies or Chipotle and you don't really need it, I don't think you should do it. I think you should focus on school. I've always prioritized school over anything," Flores said.
Chow, Flores, Griffin, and Schenk all heard about their job opportunities from people they knew. However, for students who do not have an inside connection, the College and Career Center (CCC) is available to help.
In order to apply for work, students under 18 must go to the CCC and fill out a work permit form. In addition to processing work permit forms, the CCC also helps students find jobs, fill out applications, and practice interview skills.
"…If we don't have any existing job postings available, I try to look up other employers that have historically employed Newbury Park students, and I share that information with the students," Carmencita Ricafort, College and Career Center adviser, said.