Girls' lacrosse prepares for CIF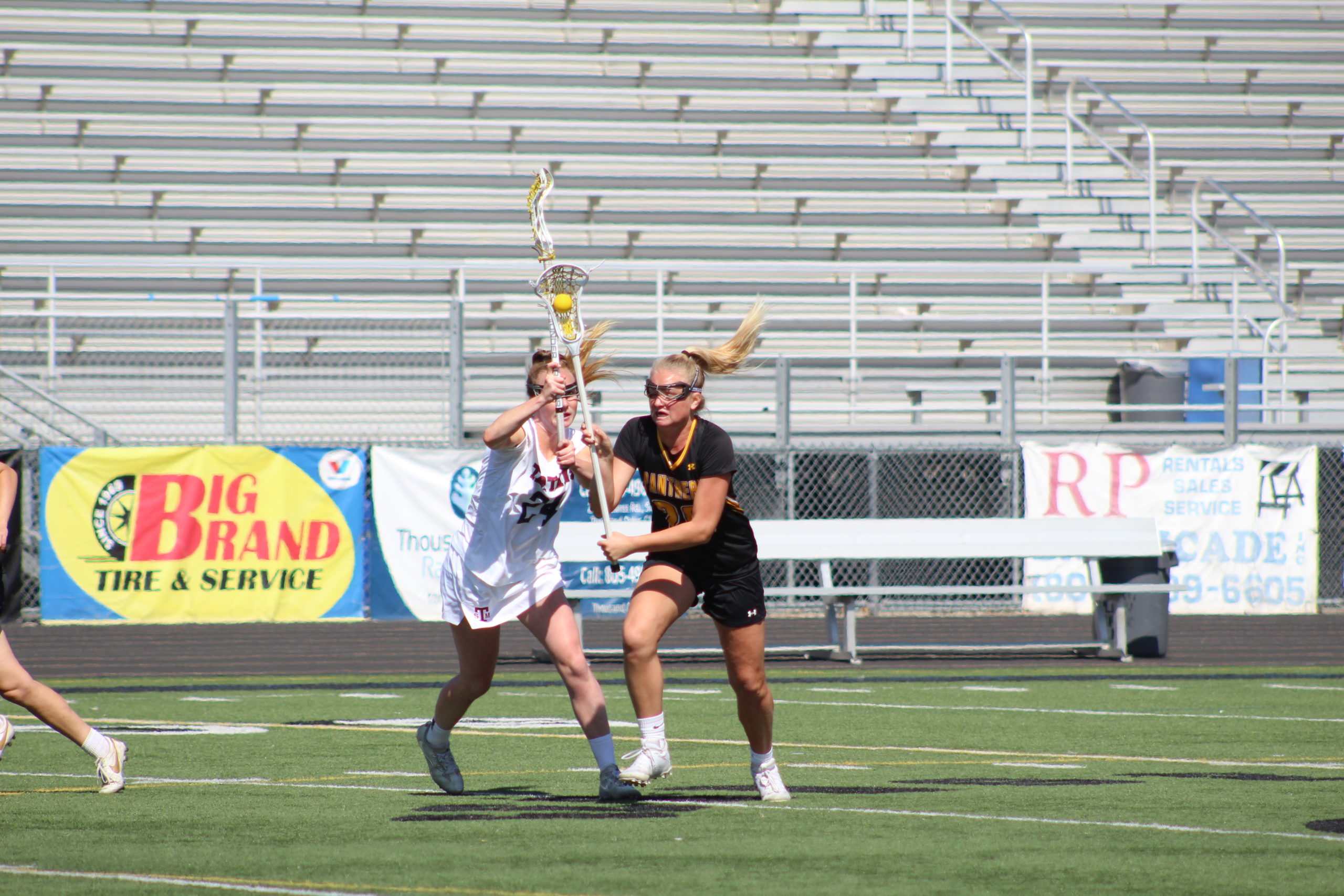 Starting back in September, the girls' lacrosse team has put in a gruesome amount of time on the field preparing for their CIF season.
Erin Duffy, senior on varsity, has specific goals while also preparing for college lacrosse. "This season, I'm focused on getting ready to play next year in college and working on my conditioning and speed even more to be ready for that transition. I'm super excited to be a part of the program at UC Davis," Duffy said.
Duffy uses lacrosse to her advantage in becoming a stronger person. "To me, lacrosse is all about setting goals for yourself and following through on what you need to do to meet them. It also means being able to face adversity and to push past those obstacles and become stronger because of it," Duffy said.
Daniella Guyette, sophomore, also on varsity, tries her best to lead her team to victory.  Being a sophomore on a team full of seniors, she wishes for them to end the season on a good note. "I hope to see the team travel as far as we can go in our schedule, hopefully to win a CIF title. This year we have a solid set of seniors that I would really love to get them a title. I would love to achieve [her own] CIF MVP or get a shoutout," Guyette said.
Prior to lacrosse, Guyette used to play baseball, and soon stopped playing for her younger brother to catch up to her league and play with her. During her time off of baseball, she started to play lacrosse and soon fell in love with it."[Lacrosse]  combines a lot different aspects of the past sports I have played, the crucial plays in baseball whether it be hitting or pitching and where the toughness of football translates to my position, goalie," Guyette said.
Being one of the upperclassmen, Emma Ing, junior, hopes to help the players across the teams. "Lacrosse is one of the most important things to me and I play it everyday. I've set really high goals for myself, and once I meet those I set new ones. I am a super competitive person and I absolutely hate to lose, so it's an outlet for me to compete," Ing said.
After many hours of practicing during their off-season, the girls' lacrosse team hopes to win the CIF title.