Hamilton raises a glass to historical inaccuracies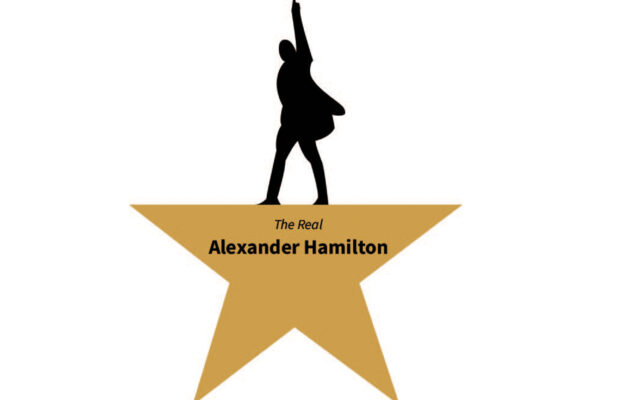 "Every founding father's story gets told, every other founding father gets to grow old." This quote is from the popular musical "Hamilton," a story about love, betrayal, legacy and most obviously history. The quote represents America's failure to truly recognize Alexander Hamilton's role in the foundation of our country. 
The musical is an absolute artistic masterpiece written by the genius himself, Lin Manuel Miranda. Though the goal is to educate viewers on Hamilton's life, it does have its flaws. Although these historical inaccuracies do not take away from the musical, it is important to acknowledge them and learn the truth.
Some of the main historical inaccuracies involve Hamilton's views on slavery. There are some questions as to whether Hamilton was the abolitionist he was portrayed as in the play. He may have spoken about it before, but there is no evidence supporting that fact that he seriously believed in the total abolishment of slavery, according to Michael Newton, a historian and author of several books on Hamilton.  It is assumed that for the musical they tried to establish Hamilton's "good intentions" for modern audiences even if it was not completely accurate. 
Another inaccuracy is the Reynolds Pamphlet, which Hamilton decided to publish to explain his affair with Maria Reynolds, which ruined his reputation. In the play, it was said that Thomas Jefferson, James Madison and Aaron Burr confronted him about the illegal use of spending money from the treasury in order to expose Hamilton, when in reality, these three men were House Speaker Frederick Muhlenberg, Rep. Abraham Venable of Virginia and future president James Monroe. 
Another defining moment that was portrayed incorrectly in the play was that Hamilton endorsing Thomas Jefferson is what led to Aaron Burr challenging Hamilton to a duel. However, according to the National Archives, Hamilton made belittling comments about Burr and his campaign during the election which is what led to the duel. 
There are many other little inaccuracies in the play, including the friendship of John Laurens, Hercules Mulligan, Marquis de Lafayette and Hamilton. They never truly met all together since Lafayette was actually in France during that time. Another flaw is that Angelica Schuyler mentions that her father has no sons so she has to "social climb," when in fact Philip Schuyler actually had three sons that were never mentioned in the play. 
It is clear that there are many flaws in terms of reality versus the play, but that is to be expected since we cannot base our history off of a historical fiction musical. Regardless of the inaccuracies, the musical holds indisputable value from every lyric in every song.