Johnson and Johnson should have owned up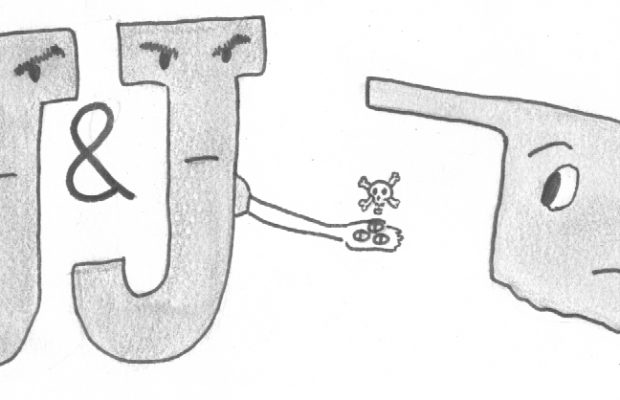 Johnson and Johnson should own up to their mistakes in the opioid crisis, especially when given the opportunity in Oklahoma who has recently been suffering from statewide cases of opioid addiction.
Commonly abbreviated to "J & J", this multinational corporation strives to improve the health of people and the environment worldwide through projects, publicity, and policies. Its primary target is pharmaceutical sales and medical devices.
One way Johnson and Johnson influences the medical field is providing opioids to patients for pain relief. According to NBC news, Oklahoma underwent a trial with Johnson and Johnson, and the corporation now has to "pay over $572 million for pushing doctors to prescribe opioids while downplaying the risks of addiction."
If you think it is over now, you are mistaken. Johnson & Johnson snapped back at the outcome of this trial with an article called "Johnson and Johnson To Appeal Flawed Opioid Judgement in Oklahoma." It basically calls the outcome of the trial a bunch of baloney and goes on to say that they are "working with frontline health care professionals, academic institutions, policymakers, online communities and others to address the unmet needs of those impacted by this crisis" on their website. 
The consequences of opioid use should not have been underplayed by Johnson & Johnson. Addiction is an easy way to ruin a person's life, and it becomes a physical lose-lose situation, whether it be risking an opioid overdose or being nauseous and depressed for weeks without the opioids. 
It is bad enough that Johnson & Johnson was involved in the opioid epidemic, but they made the situation so much worse by not owning up to their mistake. Whether it was ignorance or insensitivity, I can not tell. However, I know for a fact that they should at least issue an apology rather than trying to put a bandaid on the humongous gash they inflicted on innocent people.