Lady Gaga not so gaga anymore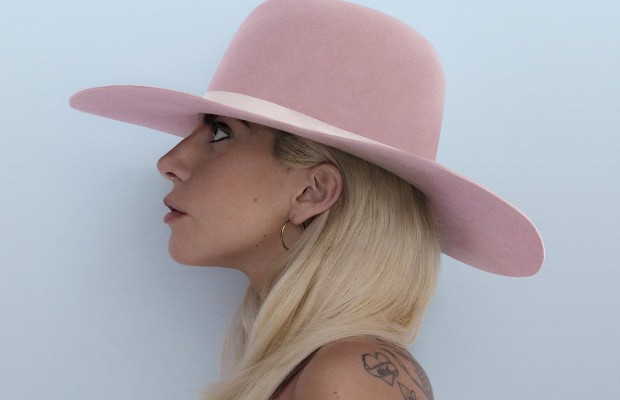 From bleeding on stage in her 2009 VMA performance to wearing a meat dress on the red carpet, Lady GaGa is known as the queen of avant-garde. She became a pop icon in the late '00s for not only her unique outfits but top 40 hits celebrating originality. Although known for being out of the box, GaGa's style has been evolving from innovative to glam in the past couple of years. Complex architectural dresses and electronic pop songs were exchanged for simplistic gowns and songs that focus on vocals rather than the beat. In 2014, GaGa released a jazz album "Cheek to Cheek" with friend and fellow artist Tony Bennett, surprising many fans.
Many see GaGa's change in appearance negatively as a loss of her brand and individuality, but I don't see it as a setback. Rather, I believe it shows growth. Celebrities shouldn't be put in a box of one set image. They are people too – they learn and grow as time progresses. Just because GaGa isn't doing peculiar things that make headlines anymore, doesn't mean she changed her personality or set of values. GaGa's new look may be different, but she's still true to herself, and her new album "Joanne" is a key example of this. Released on Oct. 21, "Joanne" is simple yet chic while still showing GaGa's personality. Here is a description of the first eight tracks on the album:
"Diamond Heart"- GaGa goes country? Influenced by the American spirit, GaGa sings about her past life while a simple drum best plays in the background. I thought this song was alright but nothing special.
"A-YO"- This is a super catchy party song that will get you pumped for the day. It is a nice contrast to the first song on the album about the struggles of life to show the listener that you can stop to appreciate what you have.
"Joanne"- GaGa reminisces the life of her past aunt who greatly influenced her life. YOu can really appreciate her vocals in this song, as GaGa is the focus of the song with a light guitar in the background. "Joanne" is eye opening and it's realness definitely makes it my favorite song on the album.
"John Wayne"- Starting off with GaGa talking to friend about the struggles of her love life. In an upbeat abrasive manner, GaGa relates that she is sick of the cookie cutter man that society has created and wants to find someone like her.
"Dancin' in Circles"- Similar to GaGa's previous style, "Dancin' in Circles" implements a techno beat with a catchy chorus. I didn't think this song was that impressive either.
"Perfect Illusion"-  Sticking with the theme of the previous song, "Perfect Illusion" is an electronic pop song. It is kind of mirrors cheesy 80's pop, but I mean I will let it slide because it is Lady GaGa.
"Million Reasons"- This is one of my favorite songs on the album! Introducing GaGa's new style, this song focuses on her vocals and issues deeper than just partying. The beat is a basic piano medley but it strikes a chord in your heart. If you are confused about GaGa's clothing change, listen to this song first.
"Sinner's Prayer"- Similar to Beyonce's "Daddy Lessons", GaGa is able to relate her life lessons in country style while still appealing to her original pop audience. This song is catchy and upbeat while still preaching good Christian values, if you are into that.
"Come to Mama"- This track preaches peace and love, which is much needed in this time of political divide. It also exemplifies GaGa's musical diversity as she delves into light jazz.
"Hey Girl"- Fans will appreciate GaGa's pop rock duo with Florence Welch, lead singer of Florence and the Machine as it is melodic and preaches about something we all need more of: girl power!!
"Angel Down"- "Angel Down" is another one of my favorite songs in this album. GaGa has made social justice applicable to individual's lives and easy to understand while still experimenting in different musical styles.
"Grigio Girls"- For all of you having a bad day, do not worry; listen to "Grigio Girls" and do not feel so alone. After all, tomorrow is a new day.
"Just Another Day"- If you enjoyed GaGa's previous album "Cheek to Cheek" , this is the song for you. GaGa is the epitome of glam as she is clearly the queen of jazz in this song.
Gaga Daily/With Permission