LEAP tea party brings students together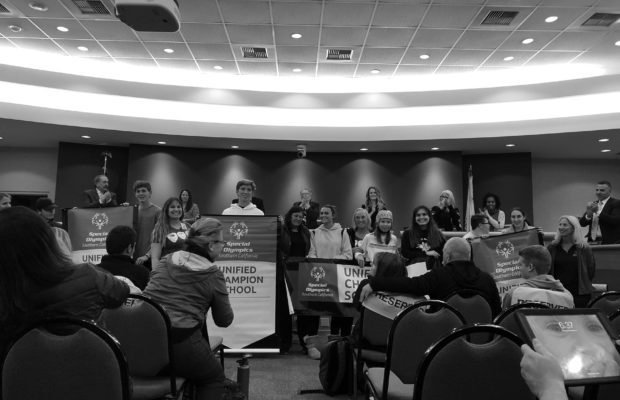 The LEAP Program's Jungle Tea is an opportunity for students, their families, and staff to come together for an event to share food that is prepared and served by the students in the special education program. 
Anne Alvarez, a special education teacher on campus, is the coordinator of this event and has been involved with the program for the past twelve years. "Our tea is an annual event where our students decide to treat the staff on campus to a tea," Alvarez said. "We set up the room so that it looks like you're walking into a restaurant,. . . make all the food, serve all the people, and clean up."
All of the students, including Wendy Carillo, senior, have dedicated their time to prepare for the event by sending out invitations, planning the menu and decorating the classroom according to the theme. "We take our time and try to do it perfect," Carillo said. 
The activity was created for these students to have the opportunity to actively participate in the planning of an event and make it their own, as well as to spend time with their friends and family. "The idea is to teach the students how to host an event," Alvarez said. "We really want it to be their event, so we let them pick out everything."
The event is certainly memorable and looked forward to by the students every year, including Austin Moncourtois, sophomore. "My favorite part of this event is getting to serve food, hang out with all my friends and with all my family and all the good food," Moncourtois said. 
Most importantly, Alvarez hopes her students have a positive takeaway from participating in this event. "They learn how to take an idea and put it into action," Alvarez said. "It's a lot of work, but so worth it."