LLS Club Combats a Deadly Foe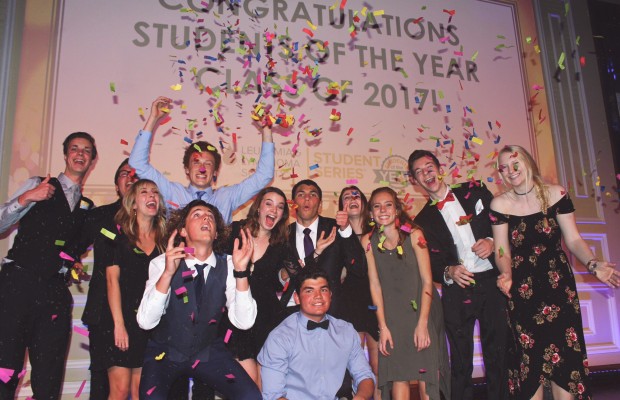 Leukemia and lymphoma are diseases that affect people across the world, and while these afflictions may seem distant and unknown for many in the community, for some they are all too real.
Katie Keeler, science teacher, recently lost her mother, Maureen Kennedy, to leukemia and lymphoma.
With watery eyes, Keeler described her mother's journey: "Her doctors were hopeful that they could get her into remission with a bone marrow transplant, and they actually did get her into remission two different times, but it came back too fast. Then in October of this (school) year, it had progressively gotten worse and worse. They had tried all kinds of chemos, but it just kept coming back. Eventually they stopped being able to get her into remission."
Her mother passe

d away on Oct. 19, 2016. Having initially been diagnosed with chronic leukemia, the disease eventually developed into an aggressive form of lymphoma called Diffuse Large B-cell Lymphoma.
Keeler's mother was only 65. For Keeler and her family, it all happened very fast.
"I don't know that you really even deal with it. It just kind of happens," she said.
Leukemia and lymphoma are both similar forms of cancer affecting the blood. Leukemia originates in the bone marrow while Lymphoma develops in the lymphatic system. According to the Leukemia and Lymphoma Society (LLS) website, 9.8 percent of cancer death are expected to be from blood cancers like leukemia and lymphoma in 2016.
Leukemia and lymphoma, however, do not have free reign, and many are fighting to make sure these diseases will one day be stopped. Jordan Jomsky and Sydney Clark, seniors, are two of the many students who are actively working to put an end to these illnesses. Together, they started the Leukemia and Lymphoma Society Club on campus in 2014.
"We have two main goals: we fundraise and we try to raise awareness and support our community," Jomsky said.
LLS is much larger than just the single club at NPHS.
"It's the biggest non profit for raising money for blood cancers in the world. Basically what our club does on campus is that we put on fundraisers and fundraise for the non profit and (also) spread awareness and increase (funding for) cancer research," Clark said.
This year, the club participated in the Los Angeles Student of the Year competition. Students from the Los Angeles area competed for the title awarded to the student/students who was/were able to raise the most money for leukemia and lymphoma research over a six week period.
"If you get to the $50,000 mark, then you get a research portfolio in your team's name," Clark explained. "Our team's name is Newbury Park High School, so (we are) representing our school in a cancer research grant."
After hearing about Keeler and her mother's hardships, LLS Club decided to make them both their "honored heroes" for their fundraising campaign. These "heroes" are people who have been diagnosed with leukemia or lymphoma and inspired others to fundraise for the cause of curing these cancers.
"She's right over there in the C building, and it is really nice to be able to support (her)," Jomsky said.  "(It) was something so close to home, I mean that was literally a couple doors down from where our club meets."
In an attempt to raise the $50,000, the club hosted a variety of fundraising events. "Each person on the team has their own fundraising site so they all spread on social media (and) they all get donations from there," Clark said, "and we've been having a lot of connections from corporate sponsorships and then donations."
Katie O'Neill, science teacher and adviser of LLS Club, explained that there are a wide variety of ways the students raised money,
"They do everything from dodgeball tournaments to letter writing campaigns. We've done (a) pie in the face (fundraiser). They meet every single week and support and take care of each other and just find ways to help the community," she said.
Jomsky also described some of the strategies the club would use when they were fundraising.
"Approaching businesses is the biggest thing," Jomsky explained. "I walked into a business and walked out with 5,000 dollars."
Through letter writing, bake sales, and personal and online campaigning, among other activities, the club was able to not only meet their goal, but actually exceeded it. In the end, they raised exactly $63,021.64 during the competition. That is in addition to about $10,000 dollars the club has raised over the last three school years.
The club's hard work was rewarded at the Taglyan Complex in Hollywood on March 10. They were greeted with LLS representatives, food, news crews, and a red carpet.
While they ended up reaching second place, Jomsky still enjoyed the experience and explained how the club did end up winning a separate part of the competition.
"We didn't win students of the year, but we (Clark and Jomsky) still actually won a 500 dollar scholarship (each) though, because we won another award which is the Philanthropy Award. They were really impressed by the fact that we had a club," Jomsky said. "We were the only student of the year people, or pretty much any people in the country, to have a LLS club at a high school."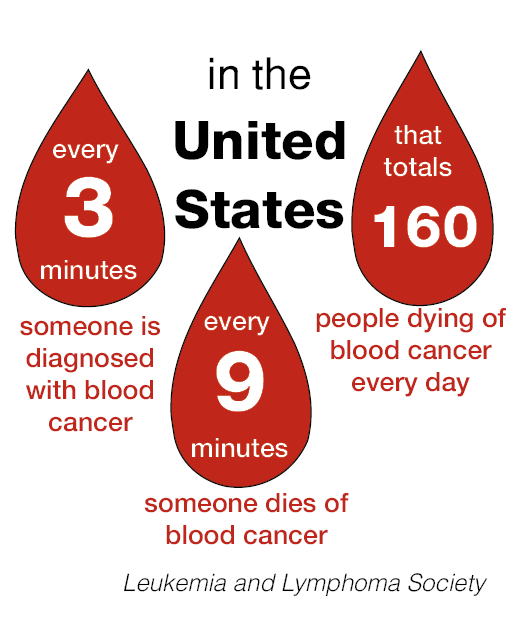 Through her hardships, Keeler has personally gained insight into how people can help those with or who know someone with leukemia, lymphoma, or who are facing any other hardship.
"I think one big thing is for people not to be intimidated by it. I think that when something like that happens in somebody else's life, it can be our response to back up and give them space, which I think is good in some ways, but it's also good to offer to help, you know, to bring meals and to offer to drive and to offer to do that stuff is huge," she said.
Keeler is able to remember the small gestures that helped her get through her difficult times. One such example is the help she received from her peers on campus.
"Luckily my co-workers here were so great covering my classes and making sure that all my papers are graded so I got to come back to a class that was ready to go," Keeler said. "Coming back is so hard, and transitioning back to regular life is so hard that if you don't have people involved it can feel impossible."
Ultimately, Keeler understands that any person needs the help of others to make it through such an experience.
"I think it happens and you almost want to withdraw from everybody, because you are like "no one else needs to deal with this, it's my problem," but I think that that is a mistake. I think it's helpful for people to know what's going on with you. You totally need that community," she said.