Luke Varav joins national team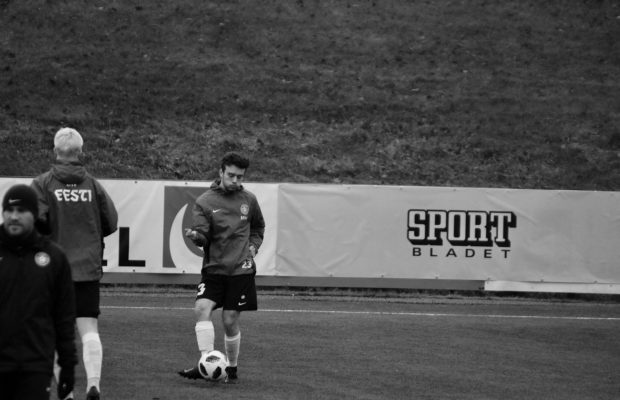 While many NPHS students took the opportunity to reunite with families and travel to new places during Thanksgiving break, senior Luke Varav boarded a plane to Sweden to start off a tournament with the Estonia National Soccer Team. 
Varav's passion for soccer started ever since he could walk and it continues as a major part in his life as he currently plays for the LA Breakers and the Estonia National Team. 
"When my older brother Noah and I were very young, I saw him play in his first ever soccer game, and I immediately wanted to be just like him with a jersey that had a number on the back, and scoring goals," Varav said. 
Varav has also been part of the Newbury Park Soccer Club, LA Galaxy Academy, Real So Cal, Strikers FC and was also one of the main forces on the high school team. His past achievements and results from his previous experiences on different teams set the stage for him to join the national team. 
"My dad was born in Estonia, so I was able to get dual citizenship. From there my dad and I emailed the national team coach with a link to my highlight reel, and the coach was impressed. He replied saying that there was an upcoming tournament and that he'd like me to fly out and play for them," Varav said. 
Varav's friends were very excited but not at all surprised at the news of him making the national team, including Bradley Magnussen, senior, who has been on the school team with Varav for four years. 
"He is super Estonian and it has been his dream to play for his country. As soon as he told me I got him to sign my jersey because he will be famous when he grows up for sure," Magnussen said. 
Once Varav runs on the field with the soccer ball he immediately gives the impression of a skilled, hardworking and outstanding player, especially in the eyes of his teammates. "Luke is one of the most influential players on the field. He controls the game when he's on the field. He's one of the hardest workers I know and he never gives up," Stone Watring, sophomore, said. 
Varav joined the Estonia national team in May and ever since then he has been participating in many tournaments around the world, including the Baltic Tournament and the European Qualifiers. 
"I've played in the Baltic Tournament which was in Estonia, and European Qualifiers which took place in Sweden. Each one was special for different reasons. The Baltic Tournament was my international debut, while the European Qualifiers was the biggest stage I've ever played on," Varav said.
While many people would enjoy the experience of travelling around the world with a national team and competing with some of the best teams internationally, Varav has to put in double the sweat and effort as he balances athletics with school. 
"Every morning we start by doing a morning walk before breakfast, then we train from around 11:00 to 1:00. After training we eat lunch and then do some form of recovery, like ice baths or Normatec boots. After that we'd have meetings where we'd analyze our opponents and see how they play. It's difficult at times to balance this with school, so I just do my best to get done as much work as I can in our limited free time," Varav said. 
Looking back at the time he spent on the national team, Varav feels honored to represent Estonia and contribute to the team. He hopes to continue his passion and grow in the sport that he loves. "My goal for soccer is to play it for as long as I enjoy it. I can't wait to see where it takes me in the future," Varav said.