Matty Thomas sings to success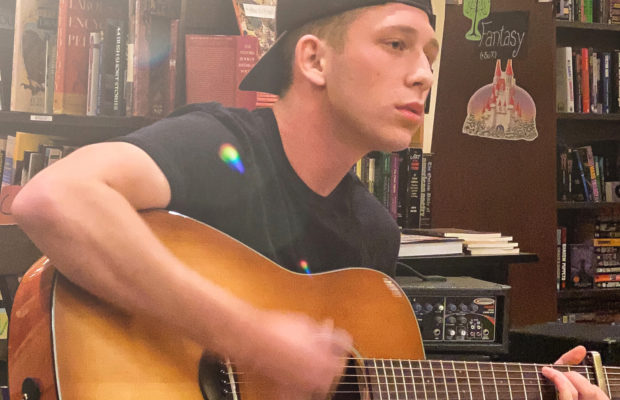 Singing, songwriting and music is in the air. Matty Thomas, sophomore, is passionate about each one of these activities and hopes to have a successful career in the music industry. Thomas has been singing for as long as he can remember and his inspiration for starting music is the well-known pop song artist, Justin Beiber.
"When I was 10, my mom took me to his concert and I was like, 'I want to do that.' Pretty much, my eyes lit up and that's what I wanted to do," Thomas said.
Thomas has a large following of over nine thousand people on Instagram where he posts covers of popular music and his main genre of focus is Pop R&B. He recently started a YouTube channel and aspires to soon release his own music. After high school, Thomas knows he will continue to sing, and currently, he has made various connections throughout the music industry, working his way to receive opportunities to perform.
"Honestly, we'll just see where it takes me because right now I'm getting a lot of opportunities. If that ends up blowing up I'm going to keep performing, but if not, I'm definitely going to college for music" Thomas said.
Lexi Pero, sophomore, has been friends with Thomas for almost a year and as a close friend, gets to witness his dedication to his music. "He dedicates a couple of hours every day and he really just loves doing it" Pero said.
Pero has also taken notice of Thomas' true passion for singing and performing and knows he sings because he loves it, not because he wants the fame.
"He really just genuinely loves what he does. He's not in it for the social media fame the image that's created with what he does. He really just genuinely loves singing and songwriting and playing music and bringing happiness to people" Pero said.
Kevin Campos, sophomore, is another one of Thomas's friends and is inspired by his music. Campos is one of Thomas' many supporters and acknowledges Thomas' work ethic and dedication.
"He really sticks to what he does and he doesn't let any other people bring him down. He has a lot of support and good friends and practices everyday," Campos said.