Miller YMCA scheduled to close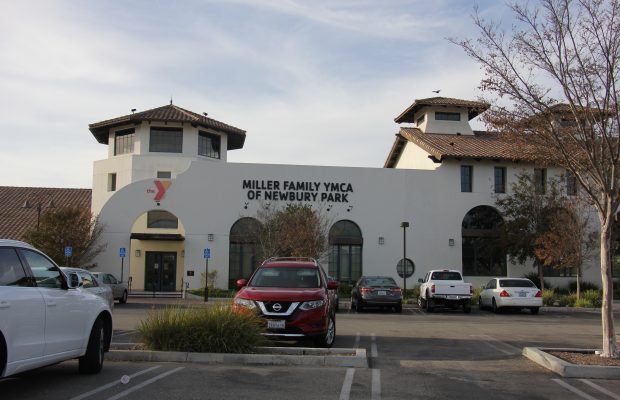 The Miller YMCA opened in 2007 and provided the local community with a pool, a gym and a facility which several programs were able to run through. As of Dec. 31 it will be shutting down and replaced by a nationwide church called Godspeak.
Lexi Leblanc, senior and President of Youth and Government spoke on her reaction to the sudden announcement of shutting down the local YMCA.
"I was a little bit shocked about what had happened to Miller because Miller is like a family that goes to different places to buy property and builds on them for profit whether it's strip malls, YMCAs or apartments," Leblanc said.
Several programs that are running through the YMCA as of now are scheduled to either shut down along with Miller or find a new place to run through. Youth and Government, a high school club that runs through Miller, will have to either relocate to Conejo or find a community room to hold its meetings.
"It's definitely going to be a little bit of a step back. We usually have all of our stuff kept at Miller YMCA, so we won't have anywhere to keep any of our stuff or have any extra help. It's just going to be us," Leblanc said.
Although Youth and Government will have to adjust to account for Miller's shut down, the program will still be able to continue with some setbacks.
"I am excited to know that we will be able to carry on and nothing will really change. It really means a lot to me and the advisors and to a whole bunch of kids that the great reputation that we have built for ourselves will carry on, and I'm really happy about that," Leblanc said.
Students who work there will have the choice to quit or be relocated to Conejo, although most employees will not take this offer due to the distance of Conejo YMCA.
Genevieve Rista, senior, is a swim instructor there and has been associated with the Miller YMCA her entire life. After discovering that the Y was closing, she decided against moving to Conejo.
"It is a big part of my daily routine… I don't know. It definitely is going to be an adjustment, because I have grown to be a family with my co-workers. Now, it's going to be a harder transition to find a new place to work for," Rista said.
Students won't be the only ones impacted. With the closing of Miller, kids who are taking swim lessons and everybody who uses the gym will be forced to relocate.
"Y has been a big part of our community since it opened in 2007 and it's been close to me and made an impact in lot of people's lives.To hear that it is closing and it being bought by a church is disheartening," Caryn Archer, senior said.
GodSpeak will be renovating the building as soon as Miller moves out.
"I've grown a bond with people that live here, otherwise I wouldn't have the opportunity to talk to them. I see them outside of the Y like at a grocery store, a public place," Rista said. "There is no other public place to go to in Newbury Park. It is going to affect everyone in the community."