Mountain Biking: the often forgotten spring sport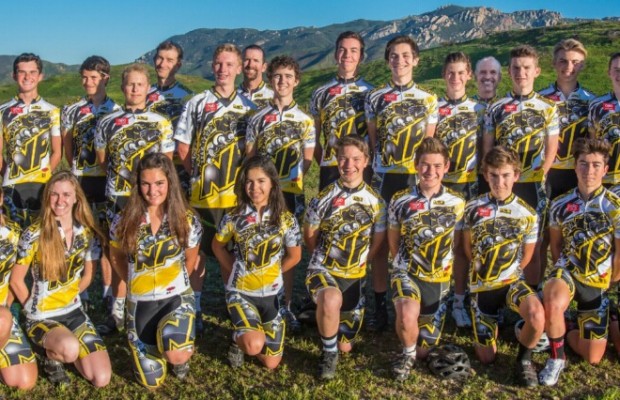 Most students might not think to include mountain biking in the list of spring sports offered on campus. But as a part of the Southern California High School Mountain Bike League, the mountain biking club competes in five league-wide competitions, and recently qualified for the state championship.
After being founded two years ago, the club has grown to include over 50 riders, four head coaches, and 10 assistant coaches, meaning it qualifies as a Division 1 team.
In contrast to normal cycling, mountain biking is considered to be "more technical" because it involves navigating uneven terrain, according to Michael Legge, team director and coach.
Sophomore Justin Hurdle, club president, added that mountain biking is also very strenuous. "The physical effort while racing and riding is on a whole other level compared to other sports," Hurdle said.
The club season begins in December when new and returning members are divided based on skill level into multiple groups. The club has four two-hour practices each week, where each group trains at varying levels with different exercises led by the club's coaching staff.
"There is no typical workout. We try and vary the workouts to keep things interesting. We try new trails, new techniques, we do core workouts, we learn bike maintenance and repair, etc.," Legge said.
From February to May, the team is competing. They travel around Southern California during several weekends to compete against more than 50 other teams in the league. The high school division is divided into eight categories: freshman girls, freshman boys, sophomore boys, sophomore girls, junior varsity girls, junior varsity boys, varsity girls, and varsity boys. The course is a lap typically five miles in length. Freshmen competitors ride two laps, sophomore and junior varsity competitors ride three laps, and varsity competitors ride four laps.
"They are usually a combination of single track and fire roads with a little grass or pavement. The courses are really fun with climbs and exciting descents. They are usually set up for good spectating, so there are fans all along the course cheering the racers on," Legge said.
From April 11-12, the club competed in "Cruise the Keys" race in Keysville which is considered to be a "very difficult and demanding course", according to Legge. The team placed third, making them second overall in the Southern California league and qualifying the team for the California State Championships. Several members also won individual awards: Autumn Ramirez placed fifth in sophomore girls and was the first girl on the team in its history to win a medal, Cayden Phipps placed second in sophomore boys, Justin Hurdle placed third in sophomore boys, and Tyler Mackinga placed fourth in junior varsity Boys.
According to Bobby Langin, coach, the team is inclusive and everyone who wants to is able to participate. "(It's) a great social group with a desire to ride a mountain bike. It is fun," Peter Sullivan, head coach, added.