Multilingual students enjoy multiple benefits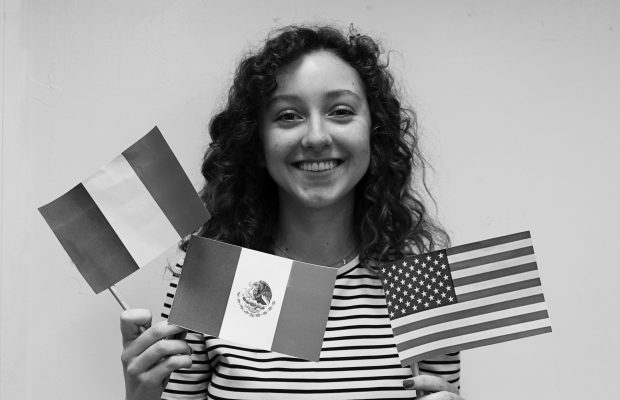 At home, he speaks Swedish and Persian. At school, he learns English and French. Juggling multiple languages is hard, but there are students who do it for the culture, the experiences and the knowledge they gain from learning a new language.
Aras Aghazadeh, junior, is also multilingual, speaking four languages: English, French, Swedish and Persian. His first language is Persian, as his family is from Iran. Aghazadeh also grew up in Sweden and spoke Swedish for his whole life, up until about a month ago, when he moved to America. He learned English in Sweden as well, at an international school.
Aghazadeh has also been learning French since sixth grade, when he decided to compete with his brother. "(I wanted) to see who would be better, but also to have a language which only me and my brother understand in the family because no one else speaks French," Aghazadeh said.
Mathilde Senecal, senior, speaks three languages: English, French and Spanish. She learned French through her parents, Spanish while living in Mexico and English while attending a British international school.
"At school, in the classroom, it was English. Outside it was Spanish and at home it was French," Senecal said. "They were all my first language. I don't remember learning any of them."
Samuel Liao, junior, is learning French and Spanish in school and Japanese on his own. He also knows English and Chinese.
Liao decided to learn two languages in school because he had an interest in language. "I didn't have much interest in other subjects and I had extra space to do something else," Liao said.
With learning Japanese, "I started getting interested in (it) because I was watching 'Pokémon' with my brother," Liao said.
Senecal thinks it very useful to know multiple languages.
"Traveling makes it a lot easier, because once I speak Spanish, I have all of Latin America and Spain," Senecal said. "And then French, I have France and all the other Francophone countries."
Liao has gone to Mexico for mission trips with his church and has seen the benefits of knowing the language. "I actually get a good chance to use it, talk to the kids and maybe adjust the needs of the people there," Liao said.
Being multilingual has a classroom benefit as well as a communicative one.
"There's a lot more for me to learn," Aghazadeh said. "There's always improvement so I always try to better myself."
Senecal believes she benefits from tutoring. "I'm also practicing myself and testing myself to see if I know the information well," Senecal said.
All three students recommend everyone to learn new languages, as they also learn about the culture of the languages.
With learning a new language comes "new experiences, new knowledge, and ultimately you'll meet new people. You never know who you meet in the future and who becomes your friend," Aghazadeh said.
Each language has its own unique culture. "When you step in, it's not just a bunch of words for the same idea. It's a whole new way of thinking," Liao said. "You enter a new world where suddenly you are using different sounds and people are communicating, but in a different way than you're used to."
"There's a lot of countries in the world, and inside those countries there's a lot of hidden knowledge and information inside," Liao said. "It's just a really cool world to explore."