New IB Theater program approved for next year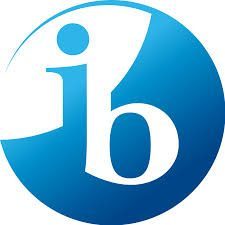 New International Baccalaureate (IB) classes continue to be added to the schedule, further setting us apart from other schools in the district. This year, IB Photography had a higher enrollment than any previous year. Now, the school is looking to expand the IB art program with the IB Theater class.
There are a handful of theatrical classes currently offered at both CP and ROP levels. These include: Theater 1 and 2 CP, Technical Theater CP, Honors Stage Production ROP and Stagecraft ROP.
Marilyn Strange has been teaching theater for four years. In October, Strange was formally trained in IB Theater, meaning that one of her original goals in coming to NPHS has finally been realized."In my initial interview, one of my five year goals was to have an IB Theater class here, on campus, since we're an IB school. I felt that it was an important thing, not only the theater program, but for the school to help develop that extra bit of education rigor that comes with an IB class," Strange said.
The IB Theater class is a hybrid of theater production and technical theater. This means that students will not only be able to experience performing, but they will also get to peek backstage.
Craig Hastings, junior, has taken theater classes since his freshman year. He has participated in all the courses excluding Honors Stage Production ROP. "I️ love theater. I've always had a passion for it, and the idea of taking a class with people who like it as much as I do makes me really excited," Hastings said.
Adding this class would also make NPHS more competitive in school choice, as no other schools in the Conejo Valley Unified School District offer an IB Theater course.
"We would have students come here specifically for that program. It would strengthen the theater program because you would have that top-tier theater that students could push towards, so when they go to college or study it after high school, they have that knowledge," Strange said.
Like Hastings, Angelina Folino, junior, has taken theater classes since freshman year and has always been intrigued by the theatrical arts.
"I actually am an actor outside of school. My dad is a director, so when I was five, I was exposed to performing which became a passion of mine. The fact Newbury Park had a theater class was very appealing and exciting to me," Folino said.
An IB Theater course would add to the draw of the school's theater/arts program and attract more students like Folino and Hastings.
Not only is Strange striving to make IB theater a competitive program, but she is also striving to create an environment where everyone feels welcome.
"The idea of IB Theater being here will give students [the sense] of there's a larger community as a whole that we belong to, and that we're not just seeing things from one perspective and one cultural viewpoint," Strange said.
Considering how theater is approached and practiced differently all over the world, an IB Theater class can bring people of different backgrounds together and widen students' perspectives."All of these plays, all of these movements, all of these things that we study, it's all about the study of humanity. And we're all human," Strange said.
Though Strange welcomes any and all who wish to join, she recommends that students apply who have already completed Theater 1so that they have a basic understanding of what will be expected, be prepared for her teaching style, and be up to the challenges that accompany the pace and rigor of the course. No matter their prior experience, students will be required to audition into the class, just like any other theatrical production.
If students are interested in applying for the IB theater program for next year, there is no set date for auditions nor for the class; much of it is still up in the air. However, they may write it in their course request or request an alternate course and talk to Strange in room G-2.