New teachers join panther family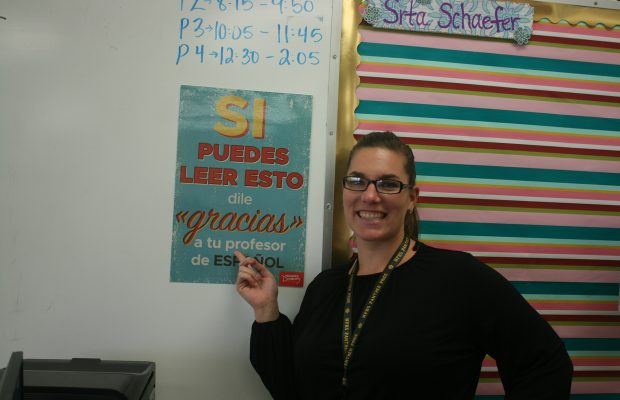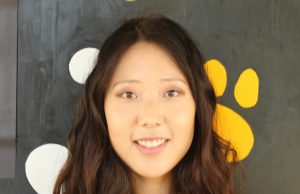 Sharon Hwang:
Sharon Hwang is a new Algebra 1 teacher, coming from La Puente High School. This will be her seventh year teaching math. Originally, Hwang entered into teaching math because "a lot of the students in general didn't really appreciate math or didn't see math (as) relevant. It's tough, it's challenging, but I came in to teaching math because I wanted students to see that math is applicable in the real world." Now that she is at NPHS, Hwang wants "to get to know what Newbury Park High School is all about. I just want to get to know the culture here too, get to know the students."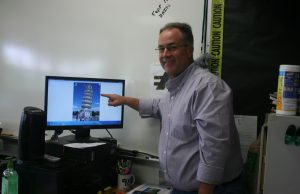 Mr. Bateman:
Richard Bateman knew from a young age that teaching would be in his future. He was born into a large family of educators and always had a passion for technology. He started his 23-year career in the district at Banyon Elementary School and spent his time there trying to implement as much technology into the classroom as possible. He later moved to Sycamore Canyon Middle School and then Thousand Oaks High School. He joins NPHS this year as the new Digital Photography and Graphic Arts teacher. "I've seen a lot and I think I have a lot to offer to the students and to the faculty here on campus," Bateman said. He is excited for the upcoming school year and cannot wait to show his students all of the fun things that the graphic arts have to offer.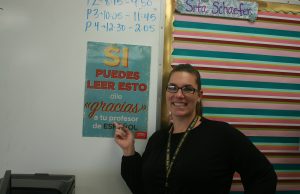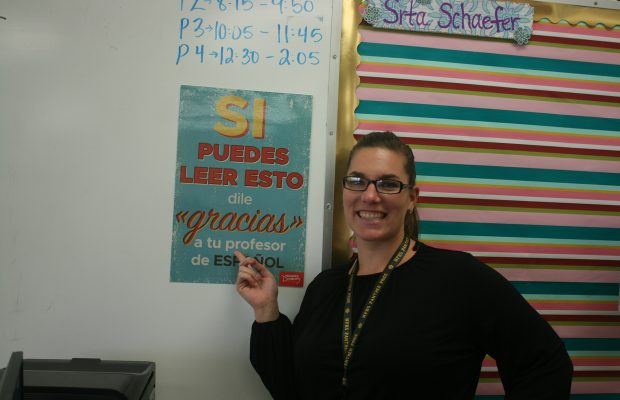 Ms. Schaefer:
Marissa Schaefer loves helping people understand and learn, and one day she had the light bulb moment that she should become a teacher. Schaefer is joining Newbury Park High School as a Spanish 1 and 2 teacher, instructing in Ohio before NPHS. This will be her sixth year teaching some form of Spanish as she has taught all the way from Introduction to Spanish to level five Spanish. In addition, she has taught English in Ecuador. "I studied abroad in high school in Costa Rica and it just changed my whole perspective on life and I fell in love with the language," Schaefer said on her choice to teach Spanish.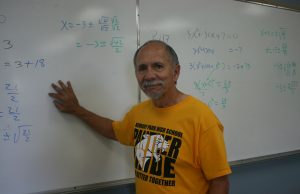 Mr. Valdez
Manny Valdez is a seven-year retired Thousand Oaks High School teacher who has come back as a long-term substitute for Ms. Livesey. He will be teaching CP Algebra 1 and 2. Valdez began teaching in 1973 as both a history and a math teacher, though he prefers math because it is more straightforward and therefore easier to teach. "When I was in college I wasn't sure what I wanted to be and then I looked back into my life and a lot of the people that helped me were teachers, so I wanted to be like them," Valdez said on why he decided to come a teacher.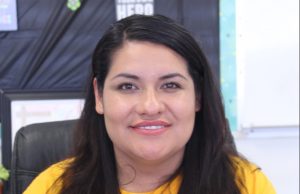 Mrs. Rodriguez-Martinez:
Julieta Rodriguez Martinez has always been passionate about Spanish culture and language. She also enjoys helping others, so she decided to become a teacher. Before teaching at Newbury, Rodriguez-Martinez taught at Westlake High School for seven years. She came to NPHS so she could spend more time with her children. Her goal here is "to positively impact the foreign language department. I hope to be a good asset, not just to the department, but to the school." To her, "just seeing students be able to enjoy learning a language is inspiring."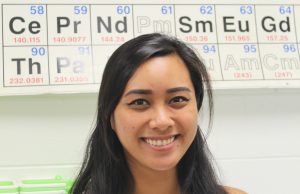 Ms. Basa:
Jubyanne Basa is entering her first year as a chemistry teacher. Last year, she completed her student teaching with Ms. O'Neill, and now she is Mrs. Wright's long term substitute. Basa has always loved chemistry, and she wanted to teach the course with hopes of inspiring others. "I'm a woman of color, and I really want to inspire women and people of color to be more into the sciences," Basa said. Since she is a new teacher, Basa aspires to improve and become a better teacher. "I just want to be here to help guide students to love chemistry as much as I do," Basa said.
Mr. Coull:
Greg Coull has just started his 17th year working in the Conejo Valley. He is working as an English 9 and 11 teacher. He previously worked at Westlake High School as well as Redwood Middle School before coming to NPHS. Coull wanted to become a teacher because of his twelfth grade english teacher. "I admired what she did in the class and how she influenced young people to think deeper about life, and I wanted to try and have the same influence." His goal is to help students become more well-rounded. "My number one goal is to help students become more critical thinkers, to help them learn how to formulate opinions in way where they can support them, and to look at life at various perspectives in order to develop who they are as people," Coull said.