NPHS welcomes new principal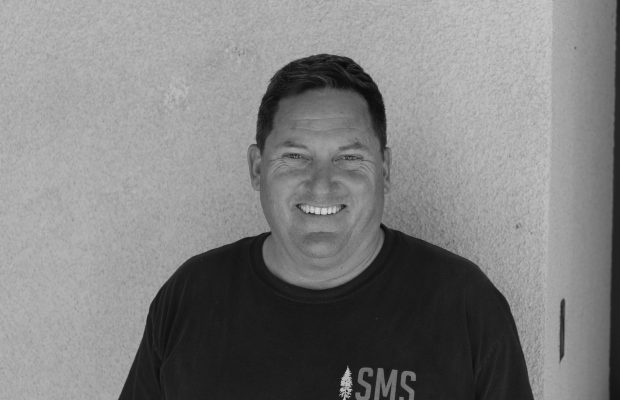 After serving for three years as NPHS principal, Joshua Eby will be stepping down at the end of this school year. Taking his place will be Steve Lepire, the current principal of Sequoia Middle School and veteran educator.
Eby says he is stepping down largely to refocus his time and efforts and to return to teaching social sciences, which he previously taught at Sequoia and Westlake High School.
"There are a lot of reasons. One is to have a little more time for my own family and things like that. I also just really miss teaching," he said. "At this point (I know) I will teach in the district, (but it) has not been solidified where I am at. I can't really say just yet."
Eby says that he will remember his time leading the campus in a positive light.
"There is really nothing I don't enjoy, maybe putting in 15 hour days, but you know, that comes with the territory as well," he said.
Lepire has a long history as an administrator. In 2001 he was hired to be the dean of attendance at NPHS, and he eventually worked in the assistant principal positions. He then went to Westlake High School and served once again as assistant principal for a year, before spending the next four years as the principal of Redwood Middle School. He then became the principal of Chaminade High School and finally has spent the last two years as principal at Sequoia.
"(I) made almost a full, complete circle coming back to Newbury," Lepire said.
On why he chose to return to NPHS, Lepire explained that, "It felt like a perfect opportunity to come back to the school that hired me to come into the district."
History teacher Steve Johnson remembers when Lepire worked at NPHS in the past, and said that his experiences with him were "very positive … I think he really cares about kids, cares about the school. I think he really liked Newbury Park a lot, and he gave the teachers and the coaches a lot of support."
Eby has met with Lepire on a number of occasions so as to best ensure a smooth transition.
"He and I have had discussions, and I think he is also a student-centered principal who has ideas about how to keep moving Newbury Park High School forward," he said.
In regards to his plans with NPHS, Lepire expressed that he wants to keep the campus largely on the same track that it has been following for the past few years.
"There's not going to be this dynamic, all of a sudden these new rules and everything like that, because that's not necessary or anything. The school is a great school and so I just want to keep help moving it in the same direction going forward that Mr. Eby has led it in."
Johnson expected Lepire to work along these lines. "I think he will offer a good sense of continuity for Mr. Eby," he said.
In the past, groups on campus have faced controversy with some of their activities, the Panther Prowler included. Lepire emphasized that he would have to see each individual case in detail before passing judgment. He did, however, express what student groups should expect.
"If you're not informed and not having a conversation ahead of time, that's when I think things get lost," he said. "Every group on campus is going to feel supported. They're going to feel that they have a right to voice their opinion and voice their thoughts."
Paige Hajiloo, freshman, worked with Lepire at Sequoia as a member of the school's associated student body. She has a favorable view of him.
"I feel like he is going to do a great job, he did a great job at Sequoia … and he definitely takes pride in his school and he wants the kids to take pride in the school too," she said.
In regards to anything in particular he wants to work on, Lepire stressed the need for new students to feel comfortable on campus.
"I want ninth graders when they come in to feel welcome. I want them to feel part of the school, I want them to transition well so they have a successful first year, which can then build everything on that. That's a big goal of mine at any school," he said.
Eby will miss some aspects of being a principal. He said that his favorite part of each year was seeing students get their diplomas.
"I love graduation. It really is the culmination, for many of our students, of 13 years within the Newbury Park cluster," Eby said. "Just seeing the look on students' faces, and parents' faces, and grandparents' faces, when you realize that your student has graduated high school … that is definitely something that I will miss greatly."
Lepire will be attending this year's graduation as well.