Odyssey team makes it to state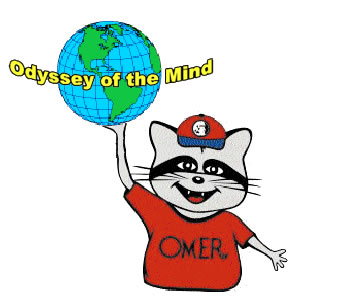 Laughter rang through the audience as the seniors from NPHS battled with puppets and spoke only in rhyme. But they were not just there to entertain people with their witty script and clever set design, this team was in a competition, to see who could be more creative.
Odyssey of the Mind is an international competition where student teams from elementary school, middle school, high school and even college pick a problem and present a humourous, timed solution to judges. The NPHS team chose Problem 5: To Be Continued: a Superhero Cliffhanger and has been preparing for the regional competition since September.
"We do usually one meeting a week and that's when we start planning it, but the actual physical working part other than just the planning and writing doesn't really take place until like this time," Conrad Jones, senior team member, said.
Jones and six other seniors, Bennett Phan, Steven Owens, Max Goad, Alex Meinhoff, Josh Rose and Dillan Penix, wrote, built the set and props for and performed their eight minute solution on Saturday Feb. 25 at Westlake High School. In Problem 5, the team had to create a performance where there was a superhero, a sidekick, a villain and a choreographed battle, and everyone played a key role in the performance.
"I'm playing the hero of the play, he works at a pizzeria. . . everyone in the society speaks in rhyme, that's like our leveling factor," Jones said. "So everybody talks in various rhyme, but then his power is that he can talk normally. He becomes the superhero Freeverse Individual."
In the play, Freeverse Individual's alias was Tony Pepperoni, and his sidekick was Donny Salami, played by Meinhoff. Like the requirements of the two heros and the villain, all Odyssey problems have certain parameters that the teams must follow to score the maximum amount of points, but Meinhoff said he would not change anything.
"Kind of the fun of it is having the problem and trying to work around it," Meinhoff said.
Goad, playing the villain the Rhyme Baron, disagreed with Meinhoff, wishing the problem had less demands, but admitted to having a good time participating in the competition and wished he could more.
"I wish we could do another one," Goad said. "This is only my second year, and I wish I could do more of it."
Competing in Odyssey since eighth grade, Owens also called the competition a "really great experience," having a hard time picking one moment specifically as his favorite.
"My favorite part about Odyssey of the Mind, just in general, is just being able to spend time with friends, and have creative thoughts going. Just thinking creatively with your friends makes for a really good time," Owens said.
While Odyssey can be a fun time to hang out with friends, for the NPHS team, this strategy worked for them, since they won second place out of the five other schools that competed in their division.
But winning is not everything, and Owens says that he believes Odyssey has helped him in many ways.
"Odyssey has benefited me throughout the years by really keeping my childlike creativity within me," Owens said. "[Also] through keeping some close friends. . . [and] just being able to express myself better."