Online PE Keeps Students Active From Home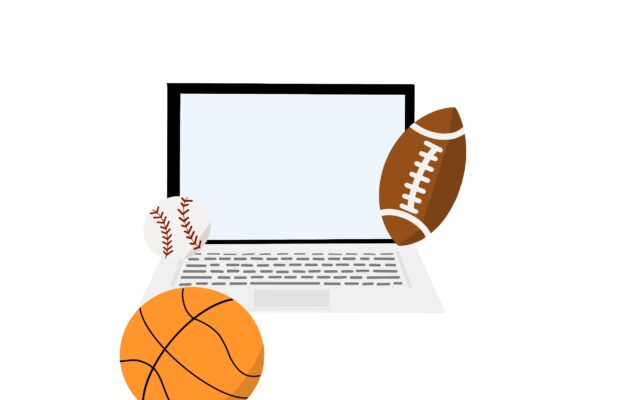 When school was shut down due to COVID-19, there were many unanswered questions on the process of school being held virtually. Among those was how PE classes were going to resume while students are forced to stay home. Although it looks much different, PE teachers have found a way to continue their class, even if their students take it from their bedrooms.
Chris Soury, NPHS PE teacher, explained that every teacher runs their class differently. Whether that be set workouts on zoom or independent work, the main goal is to make sure that students are moving and getting exercise.
"Every teacher may have a different approach to remote PE. Some teachers have been doing physical activity/ dance with students during zoom meetings. Others have been using the zoom classroom to teach content and have students perform physical activity during the reinforcing time." Soury explained.
Just like every class, online PE has had its fair share of complications. Emma Safier, freshman, said that the biggest problem has been the lack of equipment. "One skill for fitness testing was to dribble two basketballs at a time. I don't have 2 basketballs, so I just stood in front of the camera bouncing one yoga ball up and down."
Michael Giles, another PE teacher, said that one of the biggest changes between regular PE class and online PE class was the lack of the social aspect as well as less room in the curriculum for students to move freely and be outside. "Normally my classes would be very physical, out in the sun, socializing with friends, while learning new skills and improving old. All while getting in shape through walking, running, lifting, fitness testing, and constant moving" Giles said.
As for what to expect during a regular PE class, Safier explained that students are given their set assignments for the week and are expected to complete their work throughout the week.
"It [PE assignments] usually includes a health lesson, a fitness test, and our fitness logs. We have 3 fitness logs to do each week and we complete them after at least 1 hour of physical activity. For example, I am a dancer so I usually do my fitness log after classes or rehearsals" said Safier.
During zoom meetings, teachers are working with students to create a '4-week fitness program' This program teaches students "warm-up and cool-down with dynamic and statistical stretching. Plus, Training Principles of Overload, Progression, and Specificity. As well as Cardio Fitness and Muscular Strength and Endurance" Giles explained.
Clearly, students are not only doing physical activity during the class but also learning about the academics that comes with physical activity. Teachers have worked hard to come up with a fitting curriculum. "Online teaching has made us all better, teachers, students, and admin," Giles said. "We are all improving next level in education and preparing our students for a future that could include more online and remote work both in the classroom and in their future life work."