Panther band jazzes it up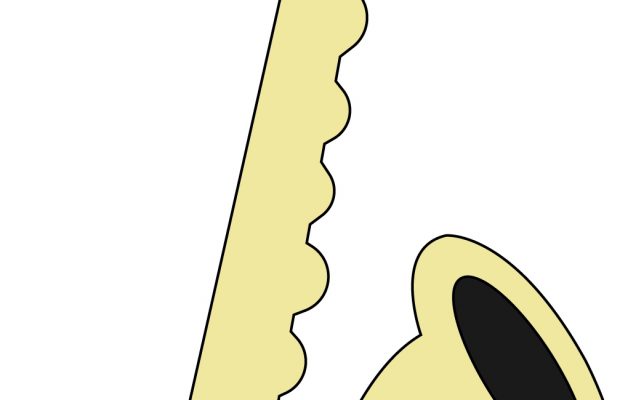 The sounds of wailing saxophones and booming trombones echo throughout the PAC as the NPHS Jazz Band performs their musical piece. With months of practice under their belts, the band is determined to achieve the best score possible.
The 11th annual Jazz Festival was successfully held in the PAC on March 15 and 16. This festival is an opportunity for the NPHS jazz bands and many other jazz bands from the community to showcase their talent and receive feedback on their performances.
At the festival, all the bands perform in front of a row of judges who will score their performance and provide them feedback on what they did really well and what improvements they could make. This year 22 bands performed in the festival including world famous jazz drummer, Jeff Hamilton, and his trio.
Matteo Rivera, sophomore, plays the piano and trombone. This is his second year playing in the jazz band and the festival. He loves jazz music and playing jazz music even more.
"(The Jazz Festival) is an opportunity to perform and also an opportunity for local high schoolers to experience a good educational experience," RIvera said.
There are two jazz bands in NPHS, Jazz 1 and Jazz 2. Jazz 1 meets every B-day during 4th period. After learning and practicing their fundamentals for most of the first semester, they begin practice and start to prepare for the jazz festival beginning the first day of the second semester.
Nathan Shadron, junior, is a member of Jazz 1 and Jazz 2. Shadron started playing the saxophone during his freshman year. He had a passion for jazz when his grandpa introduced him to it when he was young. Shadron has been a member of jazz band and played in the jazz festival for two years, just as Rivera.
"It's interesting to perform with people and for an audience, since that's we play an instrument, in order to perform for people," Shadron said.
The NPHS Jazz Band put several months of effort into preparing for the jazz festival in order to perform their best and receive high marks by the judges. This involves multiple rehearsals, as well as practicing their instruments at home.
Danny Darras, junior, is a member of Jazz 1 and a part of the trombone section of the band. He has been working nonstop, practicing constantly, in order to do his best during the festival.
"Outside of school, there's also a lot of practice that takes place, and many people take private lessons," Darras said. "The amount of time that the people here dedicate to the band and their instruments is insane."
All of this practice resulted in the band scoring extremely well, as Jazz 1 scored a two, a two, and a one from the judges, with one being the best and five being the worst.
However, all of this practice does not go without other rewards as well, such as forming better relationships with people.
"The best part about being in band isn't just playing music but also a lot of the people you get to meet," Darras said. "You make some really close friendships because band is really time consuming and you get to spend a lot of time with people."