Panthers explore the world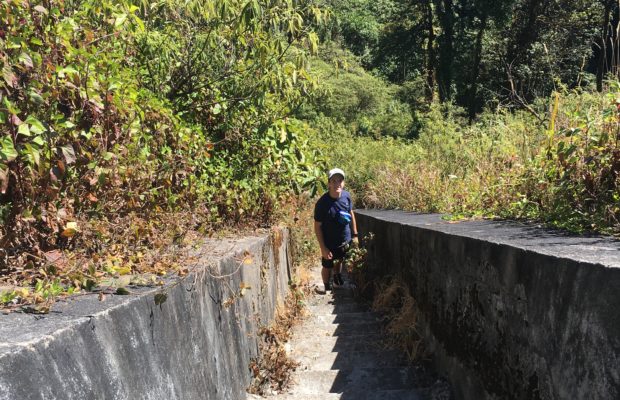 Many people recall making their best memories travelling to different parts of the world. Immersing themselves in different cultures, trying the food and rendering service to those in need are all part of the experience. Over this past winter break, several students had the opportunity to fit in one last  travel experience before the end of the decade.  
Rohan Jhingan, junior, had the opportunity to travel to Spain. During his trip, Jhingan visited several towns in Spain, taking in the lifestyle and culture of a new place.
"We went to Toledo which is the city where Flamenco Dancing was first created. There we got to watch a live Flamenco Performance that consisted of the dancer, the singer, and the guitarist," Jhingan said.
On the other side of the globe, Matt Lippert, sophomore, spent his two weeks of winter break in Thailand. "We stayed in Northern Thailand for about 5 days," Lippert said. "We went to an elephant sanctuary on the second day, and we got to interact with elephants and swim and bathe them. We also went to some rice farms and coffee farms and stuff like that."
After spending some time in Northern Thailand, Lippert caught a third flight to Krabi. Located in Southern Thailand, Krabi is a popular vacation spot because of its spectacular beaches. "We went snorkeling, island hopping, went to tons of beaches, did tons of swimming. We also went to tons of places for eating lunch and had some good seafood and thai food," Lippert said.
Arriving in a more familiar place, Hawaii, Ramya Ukkan, junior, relaxed on the beautiful beaches for the first time in ten years. Ukkan spent a week of her winter break in Maui, Hawaii, participating in a range of activities from visiting Haleakala National Park to whale watching. However, Ukkan's favorite activity was snorkeling. 
"I saw a turtle for the first time. It was a baby turtle and it was swimming around and we actually went scuba diving because it was a mix between snorkeling and scuba diving. We had to pay extra for it but it was worth it because when you went you got to see the coral up close, and the babies were actually swimming up to me," Ukkan said. 
When asked about the most memorable experience she had there, Ukkan recalls the moment she had to walk in a storm to get food. "I made the reservation at an Italian restaurant and then my brother decided he wanted baby back ribs from Dukes which was down the beach. So we walked at night when it was raining and really windy all the way down to Dukes at eight, let him eat his baby back ribs and then we walked all the way back," Ukkan said. 
While the main goal of a vacation may be to have a break from day to day life, vacations to new destinations offer the traveler a peak at life in other places across the world.
"I think the greatest thing about travelling is getting to see new things that you've never seen before, and experiencing different cultures. It's really amazing to see how culture affects a place and how different cultures are everywhere around the world," Ukkan said.