Panthers play in Ventura County Honor Band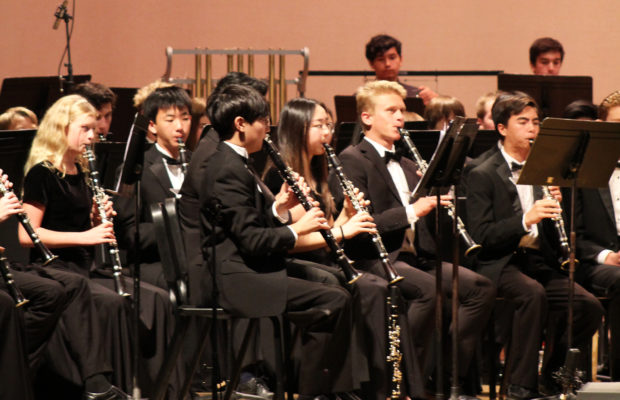 On Sunday, Feb. 9, 10 students from NPHS performed in the annual Ventura County Honor Band Concert (VCHB) along with musicians from 14 other schools in the county. The concert took place in the Ventura High School auditorium, featuring performances at the middle and high school level.
"It is a band comprised of the best musicians in Ventura County," Shelbi Sullaway, senior and three year participant said. "Its purpose is to give middle and high school students the opportunity to play in a more advanced ensemble than their school might provide."
Musicians were selected after auditioning in front of a panel of live judges with music that they had been practicing for a couple months beforehand. Steven Choi, senior and four year member, remembers the hard work that he had put into his auditions, but was happy for the experience.
"It's made me become a much greater musician and person because preparing for that audition really takes a lot of time and commitment and it's something you need to spend months on to get in," Choi said.
After being admitted to the band in January, the students attended weekly rehearsals, which for many offered a more challenging environment to grow in their musicality. Sullaway said that "it has helped me become better at the clarinet and the audition alone takes a lot of practice and taught me the value of hard work."
"VCHB is different because it's at a higher level than your typical high school band," Choi said. "We play music that's fun and more challenging, and we get to learn from guest conductors who are experts in music and are well known for their musical expertise."