Relay for Life: 300 Steps towards Finding a Cure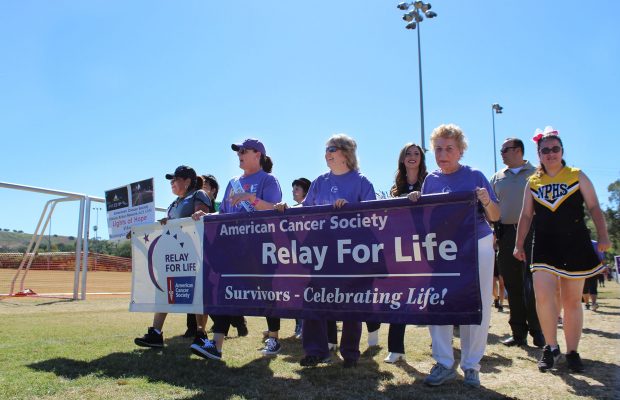 On May 27, Newbury Park Panthers participated in the Conejo Valley Relay for life event. The event was located at Conejo Creek South Park, across from the TO Library and Teen Center.
The event was a success despite fears about lack of participation that arose when the Relay for Life club discovered they were not able to host the event on the NP campus.
"I do believe that the event was a success because money was raised and so was awareness," Rachel Brown, senior and vice president of the Relay for Life club, said. "I hope that next year more Newberry park students can be involved or we can get the event back on our campus."
In total, there were about 300-400 people who participated in the event, 35 of which were from NP.
"We did have a large amount of student participation but there is always room for improvement," Brown said.
Brown expressed her desire to have the Relay for Life event return to the NP campus.
"We can open it up to the community or include new ideas that we found through the event this year but Newbury Park high school is a wonderful location and a better location to interest high school students," Brown said.