Rookies play in first NBA action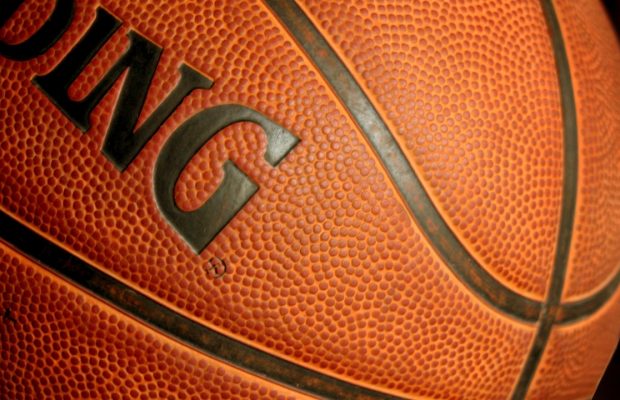 His knees are trembling and palms are sweaty, since he is playing in his first game. The referee blows the whistle and holds the ball up between the two players. The ball is thrown in the air as the two players jump, trying to tip the ball their way. The game has started.
Rookies are taking part in their first games as a professional in this year's NBA preseason. All of these players are unproven and are trying to make a name for themselves in the league. With this being their first action, some players have shined and some have not played to their potential.
This year, the top three picks in the NBA draft were Markelle Fultz, Lonzo Ball and Jayson Tatum. Fultz was drafted to the Philadelphia 76ers, Ball to the Los Angeles Lakers and Tatum to the Boston Celtics.
Fultz, who played at the University of Washington, has struggled this preseason and has only played in two games. He has had shoulder soreness throughout the season and has been trying to change his shooting form. One thing he has been especially struggling with is his free throw shooting- this may be why he is trying to change his form. His averages per game throughout the preseason include eight points, two and a half assists, two rebounds and two and a half turnovers.
Ball, probably the most hyped up player in recent memory coming out of college, played for UCLA and led his team to a Sweet Sixteen appearance in the NCAA College Basketball Tournament. He has only played in two games this preseason due to an ankle injury he suffered in a game against the Denver Nuggets. He is averaging six and a half points, six assists, four and a half rebounds and three and a half turnovers per game. Ball is leading all rookies in assists and minutes per game and has brought big crowds to the games he plays in, making the Lakers an exciting organization once again.
Finally, Tatum has had an outstanding preseason and is benefitting from being on an explosive and star studded team. Tatum, out of Duke University, plays for the Celtics who made it to the Eastern Conference Finals last year, and during the offseason acquired Kyrie Irving and Gordon Hayward. Of the top three draft picks, Tatum is the one least likely to start in the team's opener. During the preseason, Tatum has been lighting up the scorecard averaging eight and a quarter points, two assists, four and a quarter rebounds and one and a quarter turnovers per game.
Other rookies that have been playing well include Kyle Kuzma and John Collins. Kuzma, who is on the Lakers and was drafted with the 27th pick, leads all rookies with points per game. In five games, he averages 19.2 points which is about four points above any other rookie. Another player who has turned heads is John Collins, the 19th overall draft pick to the Atlanta Hawks. He leads all players with eight rebounds per game. Collins, the 6-foot-10-inch power forward from Wake Forest, has been a great addition to an Atlanta Hawks team, who lost Dwight Howard and needed a big man.
All of the rookies playing this year in the preseason have NBA fans looking forward to the regular season. These new players will contribute greatly in their team's seasons.