Rousey vs. Nunes: What went wrong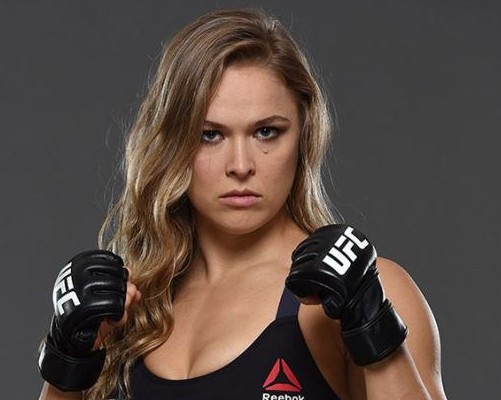 After being defeated via knockout in a career changing fight against Holly Holm on Nov.14, 2015, Ronda Rousey, currently a bantamweight mixed martial artist with a fighting style heavily influenced by Judo techniques, was waiting for a chance to return. The world of the Ultimate Fighting Championship, UFC, anticipated her career defining comeback fight against Amanda Nunes scheduled to take place on Dec. 30, 2016.
Rousey had spent months dominating the bantamweight weight class of the UFC, paving the way for female fighters everywhere and constantly defending her title as a champion and reputation as an extremely skilled fighter.
Rousey's longtime coach and the man behind the fights, Edmond Tarverdyan, began to become a sought after coach in the UFC as Rousey became a fighting sensation. However, Rousey's loss against Holm left people questioning his coaching ability, as theorists began to conclude that he kept Rousey in her comfort zone, rather than encouraging her to attempt new techniques that she could excel in based off of her set list of current skills.
Following Rousey's shocking loss against Holm, many avid mixed martial artist fans predicted that Rousey would not only find a new coach to gain a second opinion on her fighting ability but also change her fighting style completely.
Months before Rousey's loss she started to base her fighting style more on boxing rather than Judo techniques and the outcome was clear– she needed to go back to her roots.
After months of press free training it was time for one of the most anticipated fights of the UFC. The ultimate showdown of a judo expert vs. a skilled striker proved to be the ultimate upset of 2016 UFC women's fighting with the fight concluding in an astonishing 48 seconds. The crowd was roaring as Nunes basked in the glory of having defeated one of the most feared women in the UFC. Rousey, barely standing on her feet, managed to make it back to her corner as she came to the realization that she had been defeated for the second time.
Now, what went wrong? Instead of adjusting her fighting style to fit her opponent, who is a striker, she stuck with judo moves that proved to be essentially useless. Anytime Rousey would attempt a takedown she would get hit which would result in her losing focus and leaving her vulnerable to further attacks. While, Rousey was able to land some punches they did not do much damage to Nunes, who continuously threw her infamous, hard hitting punches until the referee had to stop the fight.
When commenting on her victory Nunes voiced her opinion on Rousey's career in the UFC telling USA Today, "I feel like the UFC wanted to make it easy for her, so she doesn't feel like a champion anymore." Further stating, "I'm the best on the planet. She's going to do movies. Forget about her. She has a lot of money already."
While her opponent seems to be taking a more harsh approach. Rousey, uncharacteristically, only had positive things to say in a statement sent to ESPN, "I take pride in seeing how far the women's division has come in the UFC  and commend all the other women who have been part of making this possible, including Amanda." Rousey concluded her statement giving further thanks to her supporters where she said "I need to take some time to reflect and think about the future. Thank you for believing in me."