Science Olympiad Club Qualifies for State Competition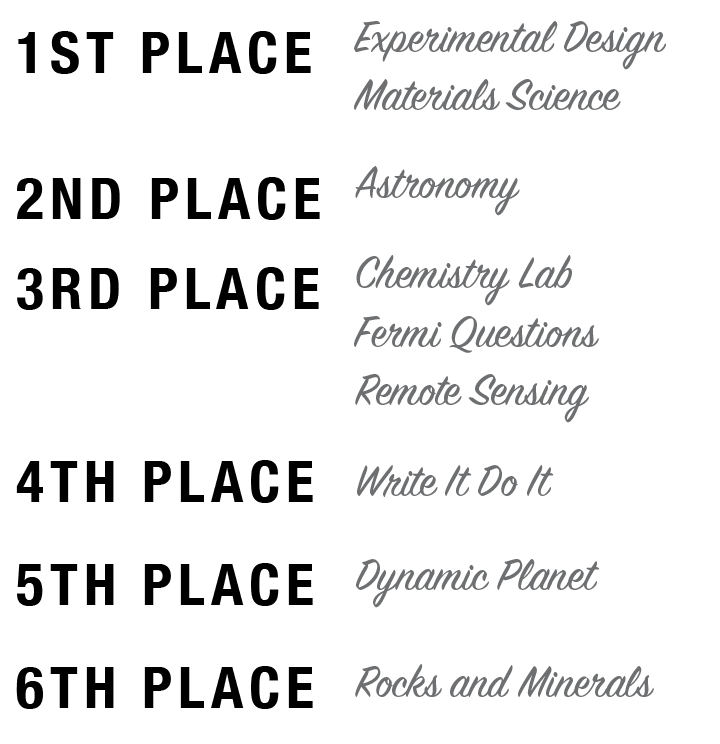 The NPHS Science Olympiad team qualified for the Southern California state competition after placing 3rd overall at the Los Angeles Regionals on Saturday, Feb. 18.
Science Olympiad is a club on campus which allows students to test their skills in science against students from other schools.
"Science Olympiad is a club where we compete at a regional competition once a year," Jack Smith, senior and co-president of the club, said. "What it is, is there is a team of 15 students who are involved in science programs at Newbury Park, and they tend to be the better science students."
The students are tested from a multiple choice and a practical section. For sophomore Victoria Dzieciol, the competition is exciting despite the testing elements.
"It is really fun," Dzieciol said, "even though it is studying and taking tests. Some of the stuff isn't just a test, there are building projects … I like competition and it looks good on transcripts."
The team competed on Feb. 18 at Antelope Valley City College, where "we got third place, which is the best we've ever done," said Maya Wright, science teacher and adviser for the Science Olympiad club. "That qualified us for state, which I think is just southern California state," she said.
For the years to come, Smith hopes to have set a precedent for the team, saying that the team worked very hard this year to make it to to where they are, and hope to  "set a trend of making it to state, where we can show that Newbury Park is very good at science," said Smith.