Science Olympiad finds success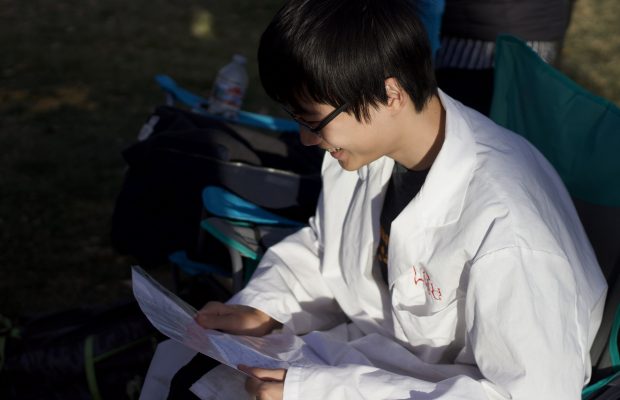 The NPHS Science Olympiad flocked to Antelope Valley College on Jan. 26 to compete in the 33rd Annual Science Olympiad. For hours, the team tested their scientific knowledge against over 25 other schools from the Los Angeles region. In small groups, students participated in categories ranging from astronomy to forensics, with their scores contributing to the overall school ranking.
Victoria Dzieciol, senior and co-president, has participated in Science Olympiad since her freshman year. This year, however, she believes that the team was at a disadvantage. "With the fires and everything we kind of got a late start," Dzieciol said. "We really started studying and having study sessions in December." She participated in the water quality, dynamic planet and code busters categories.
Eugene Han, sophomore, competed in the astronomy, protein modeling and write stuff events. Categories either consist of building or written tests. While written tests are paper and pen exams, building tests entail constructing a model based on the category. "In the case of protein modeling, you're given a protein and you just have to build it. You have to use different materials to make one," Han said.
Emily Ho, sophomore and secretary, explains that preparing for the competition is intensive and time-consuming. "(Preparing consists of sitting) at a computer for hours at a time and just doing research," Ho said. There is an element of uncertainty in preparing, as the coordinators for the regional event do not closely adhere to the Science Olympiad official rulebook. "(Teams) kind of have to go based on other people's experiences and just pray that you have everything," Ho said.
After a day of competing, the NPHS branch ranked seventh. The team was pleasantly surprised with the results, due to the difficulties that the team faced in preparation. "I am impressed with how well we did. I honestly thought it was going to go worse," Dzieciol said.
The success was attributed to strong team cohesion, as well as effective last-minute studying. Ho believes that there is still room for improvement from this year. "We should probably have a lot more study sessions and we should probably make it mandatory for people to attend a certain number of them," Ho said.
With a lot of seniors leaving this year, the team hopes to attract members studying higher level sciences in the future. "If you're in IB Chemistry or Biology, then you should definitely join us," Ho said.