Senior athletes take charge of their future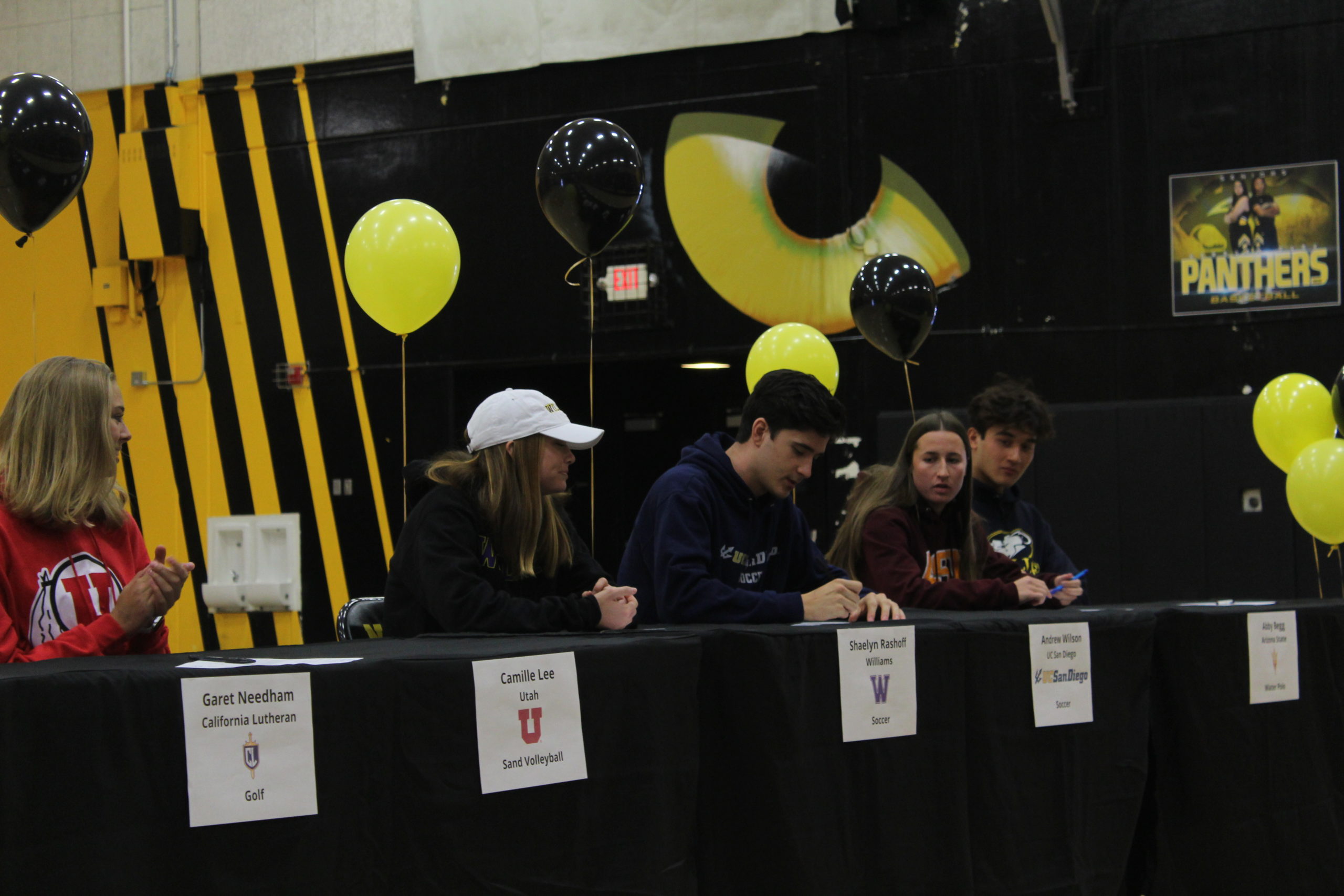 On Thursday, Feb. 6, NPHS hosted a signing event for senior athletes who had been recruited by colleges to commit to their school of choice.
Carson Falksen, senior, had several choices of which college he wanted to go to. For baseball, he decided to sign for North Carolina State University.  "I always wanted to go play baseball in the East or South because the atmosphere is completely different than being in the West. Being across the country will give me the opportunity to create a ton of new relationships and grow into the person I want to be in the future," Falksen said.
It was no easy decision for Falksen to choose which college to go to, he took several thoughts into account. "The coaching staff and program is great and have produced a number of league players. Also, the atmosphere of being in the South will be awesome," Falksen said. "I felt like if I did not go to NC State, it would've been a big regret, since I have always dreamed of playing out there," Falksen said.
Tatum Quaker, senior, had been playing softball since she was eight years old. "I play softball and lacrosse. I play lacrosse inside of the high school, while I play softball outside of the school," Quaker said.
Quaker committed to Texas Woman's University after she fell in love with it. "The softball program was amazing and I loved the coaching staff and players. I also fell in love with the beautiful campus," Quaker said. "I also chose Texas Woman's University because it felt like my home away from home."
Maile Kuo, senior, had been playing lacrosse for about ten years, following the footsteps of her brother. Kuo had recently committed to Embry- Riddle Aeronautical University at the signing event here at NPHS. 
Kuo chose this school after, "visiting the school and learning more about their academics. Meeting the team and the coaches also helped me in my decision." Kuo said.
Not only so, Embry was a great fit for what Kuo wanted. "ERAU has great academics, and the major I want to study, along with being located somewhere warm. I also chose this school because the coaches and the lacrosse team are very welcoming, and I think I'll fit in with them," Kuo said.