Seniors gear up to join the military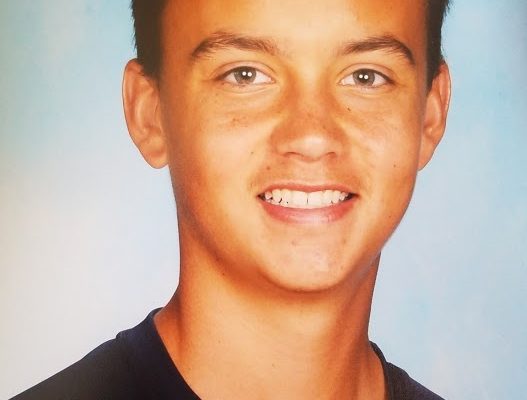 As the school year draws to a close, many seniors are either gearing up to spend the next four years at college or join the workforce. However, there is a lesser known third group of students that plan on joining one of the various branches of the military to serve our country. Seniors Christian Stansbury, Dylan Willis and Ryan Younes all have plans to commit to branches of the military.
Christian Stansbery: US Air Force
Christian Stansbery, senior, plans to take to the skies by joining the United States Air Force after graduating from high school.
The main thing that made Stansbery plan on joining the Air Force was his family's history with serving the country. "Many members of my family have and or are serving the country already and I just want to serve people and help out in ways I couldn't do normally," Stansbery said.
Stansbery hopes to join the Air Force Academy after going through two years at nearby Moorpark community college. "I'm planning on getting my associate's first. Then I'm going to go into the air force, aiming to join in as a paralegal, so I can get the work experience, and then go into law school. That's kind of the plan," Stansbery said. 
Despite the two year gap before he will join the Air Force Academy, Stansbery is already focusing on preparing for the Academy's rigorous curriculum. "I have been preparing for the ASVAB as well as doing my own training just to prepare for the physical stuff that is entailed with it," Stansbery said. The ASVAB is an aptitude test that is used by the military to determine whether a recruit is qualified.
"It's something that's kinda been in the back of my mind for a long time. I thought about it and decided that it is really what I want to go in and do," Stansbery said.
Dylan Willis: Navy Seals
Dylan Willis, senior, has been training for the past few years to join the Navy, with the hope of becoming a Navy SEAL. He will be joining them over the summer and participating in their training program, located on Lake Michigan, just north of Chicago.
"For me, personally, the main thing that made me join the program was the honor and pride behind it. Being able to say that you served the country and fought for freedom, there's a lot of honor and pride and proudness behind it, and those are things I want in my life," Willis said. 
Willis has been working hard to prepare himself for Navy training, both physically and mentally. "A lot of people can do the physical side, but it's all about the mentality, so it's all about strengthening your mind and strengthening your willpower," Willis said. "Cross country helped a lot with that, with running 45 miles a week, because they do run a lot in boot camp, and I've also set a few goals for myself: doing 500 pushups a day, 100 pullups a day, a lot of core work." 
Although naval training is pretty intense, Willis encourages people to sign up and join. "Whenever I talk to new people that are hesitant about joining the Military, they always think that when you join the military, you will be in a combat position, and that's completely untrue. You can do any job in the Navy and not be in combat and risk your life," Willis said.
Ryan Younes: US Coast Guard
While others will be relaxing over the summer and enjoying their time away from school, Ryan Younes, senior, will be beginning his training at the United States Coast Guard Academy in New London, Connecticut.
"I thought I was going to join the military when I figured that the best way that I would become a pilot would be through military training. Just generally, it was where I always had my heart placed throughout life, and the people around me really helped me make that decision," Younes said. 
There is much more to the United States Coast guard than meets the eye. Right off the bat, recruits must go through a rigorous training program, known affectionately as Swab Summer."Basically, Swab Summer is when you're learning how to become a sailor of sorts, also called a Coastie. We learn about the history of the Coast Guard, get their indoctrination program, and do a very, very tough workout routine that they give you, basically like an exercise program," Younes said. 
Although the program at the Coast Guard academy is intense, Younes is optimistic, believing that his experience in Boy Scouts has prepared him well for it. "I'm a Boy Scout, so I've done a good amount of civil service and I know what that does stand for. I know what it means to go out and serve your country and your community in that respect," Younes said.